According to a recent article from the Boston Globe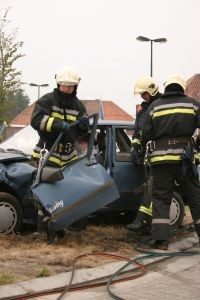 , a 43-year member of the Halifax Fire Department was killed in a deadly car accident in Plympton, Massachusetts, and another victim suffered a serious personal injury. The victim was a current member of the town's fire department and also served as the chaplain, according to fire department officials.
The fatal car accident occurred around 2 p.m. on Route 58 in Plympton.
A truck driving in the northbound lane weaved across the center yellow line and hit another truck in a head-on collision. Authorities investigating the Massachusetts car accident say the firefighter was killed and paramedics pronounced him dead on scene. The driver of the truck that hit victim suffered serious injuries in the crash, and first responders transported him to a Boston area hospital for immediate medical treatment. There has been no report of alleged at-fault driver's medical condition, and it does not appear authorities have charged him with any crime in connection with this deadly car crash.

As our Boston