Recently, students of Malden High School gathered to mourn the death of one of their classmates. They lost the classmate in a two-car accident in Wakefield. The student, her mother and her sister were all driving north on Route 16 just before 10:00 a.m. when their SUV slammed head-on into another SUV, according to Wicked Local. The high school student was pronounced dead on scene.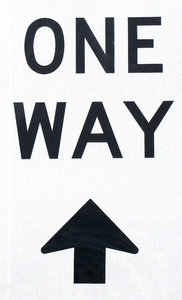 Officials are still investigating the collision, but so far believe that the oncoming vehicle crossed into the family's southbound lane as the accident happened. Officials also indicate that icy conditions may have been a factor.
Our Boston car accident lawyers know hundreds of people are killed each year when drivers turn the wrong-way into the face of oncoming traffic on high-speed highways. A significant number of these wrong-way drivers involve drivers who have a blood-alcohol level that is more than twice the legal limit, according to Yahoo News. Aside from the intoxicated drivers, officials also point the finger at older drivers. As a matter of fact, drivers over the age of 70 are commonly found in these kinds of collisions.

When wrong-way drivers are involved in an accident, the results are often devastating. As such collisions involve more powerful impacts. On a divided highway, wrong-way driving is a serious problem because of the high speeds usually involved.
Despite four decades of highway striping and sign improvements at freeway interchanges, the problem persists. State departments of transportation (DOT) across the country have taken additional measures to improve ramp designs, signage, and striping to prevent wrong-way incidents. But have they worked?
Whether unintentional or deliberate, a wrong-way driver that causes an accident should be held responsible for property damage, medical bills (past and future), lost wages, pain and suffering, and other damages. Family members of someone who has been killed in a wrong-way traffic collision are able to seek financial compensation through a wrongful death action.
One of the most important things that a driver can do to avoid a driver speeding in their direction is to pay attention to what's going on further down the road. Instead of only looking at the cars directly in front of you, look further ahead. By looking much further down the road, you may have time to pull off the road and get out of the way if a wrong-way driver is coming toward you.
You also want to make sure that you're always wearing a seat belt. By safely and properly buckling yourself in during each and every car ride, you can help to significantly reduce your risks of injury of death in the event of a collision.
If you or a loved one was involved in a motor-vehicle accident, contact Jeffrey S. Glassman for a free and confidential consultation to discuss your rights. Call (617) 777-7777 today.
More Blog Entries:
Resolving to be a Better Boston Driver in 2014, Boston Car Accident Lawyer Blog, January 10, 2014
Drivers Acknowledge Speeding Dangers, But Are They Slowing Down?, Boston Car Accident Lawyer Blog, January 9, 2014