The time between Memorial Day and Labor Day is known as the "100 Deadliest Days" for teen drivers, as we typically see an large increase in the number of serious and fatal car accidents involving teen drivers during this period. With this year's 100 Deadliest Days for teen drivers now underway, it is important to look at the cause of many of these preventable car accidents and what can be done to keep our teens safer on the roads this summer.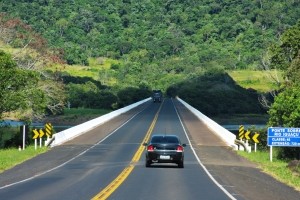 According to a recent news feature from Wicked Local Scituate, more than 66 percent of all people injured or killed during these 100 days are not the teen drivers behind wheel. It should be noted, we are talking about large numbers of car accident victims during this period. For example, in 2013, over 371,000 people were injured and nearly 3,000 were killed in car accidents involving a teen driver.
The CEO of the AAA Foundation for Traffic Safety, said with more teens on the road during the summer season than other time of year, this is a good time to remind people who are driving, walking, or riding bicycles to take additional care and safety precautions when they see teen drivers nearby.

As our Boston car accident lawyers can explain, one of the easiest and safest things to prevent being an accident victim is be extremely cautious in right-of-way situations. Even if you legally have the right-of-way at a particular intersection or merge area, you should not assume a teen driver will properly yield right-of-way pursuant to the traffic laws of the Commonwealth. Even though it would be the teen driver's fault if he or she failed to yield right-of-way and caused an accident, it is always better to avoid an accident that could result in serious personal injury.
However, this deadliest time period, which came from long-term studies, does yield some positive results. Even though we still see a far higher number of serious car crashes during the 100 Deadliest Days, the total number of car accidents involving teen drivers is lower today than it was in years past.
Looking at the numbers of those injured a little more closely during the 100 Deadliest Days, around 50 percent of accident victims injured were in a vehicle other than one with the at-fault teen driver, and nearly 17 percent were in the teen driver's car but were riding as a passenger at the time of the serious motor vehicle accident. Around two percent of car accident injury victims were not in a vehicle, as they were ridding a bicycle or walking. In the case of fatal car accidents during this period, around 30 percent of victims were in a car other than that with the teen driver, and around 27 percent of those killed were passengers in the at-fault teen driver's car, and the remaining victims killed were pedestrians and bicycle riders.
One of things parents can do is to make sure their teens know the law before getting behind the wheel without adult supervision and make sure they have demonstrated responsible behavior in general before handing them the keys.
It should also be noted that gas prices being lower this year than in recent years may lead to an overall increase in car accidents this summer, as more teens and adults will driving more often and driving longer distances.
If you are injured in an accident in Massachusetts, call Jeffrey Glassman Injury Lawyers for a free and confidential appointment: (617) 777-7777.
Additional Resources:
AAA: Deadliest days for teen drivers underway , May 28, 2015, Wicked Local Scituate
More Blog Entries:
Why Do Boston Drivers Hit and Run?, July 3, 2014, Boston Car Accident Lawyer Blog