Boston area car accidents often involve only  vehicles owned by private citizens, but on occasion, they can involve vehicles owned by a municipal  government.  If the driver of the government owned vehicle was responsible for the crash, the legal doctrine known as sovereign immunity comes into play.  In the Commonwealth, that doctrine is codified in Massachusetts General Laws Chapter 258, Section 4, which is the tort claims act.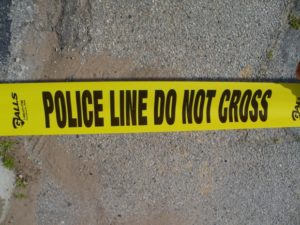 The tort claims act was designed to protect  state and local governments from liability in lawsuits, and to limit the extent of the damages awards in lawsuits that can be filed. This goes back to the time when there was a king of England and he did not want the crown to be sued.  Eventually this morphed into what we know today as the doctrine of sovereign immunity.
The contemporary logic behind sovereign immunity as our Boston car accident lawyers can explain, is that state and local governments have numerous functions that must be done to protect the safety and welfare of the people, and if they were in constant fear of being sued, they would not be able to do those functions properly.  While there is some question as to the veracity of this argument, it is the justification behind sovereign immunity and  will not be going away time soon.
Pursuant to the Massachusetts tort claims act, aggrieved parties must notify the government agency within a certain amount of time. This can vary by case type, but claimants should make sure to speak with an experienced car accident lawyer as soon as possible to make sure they do not miss the deadline. Once a claim has been filed with the respective agency, the agency must be given a chance to review the claim and pay for any damages alleged.  If the claim is denied, claimant can proceed to file a lawsuit.
Liability of Public Employees
The person who is alleged to have committed the tort will be protected from being held personally liable under this statute so long as the tortious act was not intentional.  There are intentional torts and negligent torts. An intentional tort is one where defendant is purposely harming plaintiff. This includes tortious assault and battery, trespass to chattles, conversion, false imprisonment (civil kidnapping), arson, and intentional infliction of emotional distress (IIED).  Negligent torts all involving the underlying elements of negligence, but can also involve negligent hiring, negligent retention of an employee, and negligent supervision. The elements of negligence in the Commonwealth are duty, breach, causation, and damages.
A duty of care is and duty to act a reasonable and prudent person so as to prevent foreseeable harm to foreseeable persons and  property. A duty of care can be imposed by statute as it is in the case of motor vehicle torts as is detailed in the Massachusetts Civil Jury Instructions. This means that by operation or law, everyone who drives a motor vehicle in the Commonwealth has a duty of care towards anyone who is on the roads, streets or sidewalks.
According to a recent news article from CBS Boston occurred in Framingham that involved a school bus, and SUV, and a pickup truck.  When authorities arrived at the scene of the accident, they found pickup truck  flipped over and crushed to where the passenger compartment had collapsed to a fraction of its size.  The front end of the SUV was demolished and the school bus was heavily damaged.
Prior to EMTs and firefighters arriving on the scene, a bystander managed to pull the pickup driver from the mangled cab.  EMTs then did what they could to stabilize the man before calling in a medivac helicopter to life flight him to a level one trauma center in downtown Boston.  After being treated at the hospital, he was listed in stable condition. The driver of the school bus was injured, but there injuries were not believed to be life threatening and she was treated and released at a local hospital.   The driver of the SUV was taken to a local hospital and treated for non-life threatening injuries as well.  Somewhat miraculously, the children on the school bus were not injured and they were taken on a different bus to school where they were met by a counselor who works with the school board in situations such as this one.  The wreckage was quite significant as there was smoke, fire, and broken glass along with vehicle parts all over road.  The cause of this crash has not been released and the police are continuing to investigate.  There have been no formal accusations of negligence made or criminal charges filed as of the time of this article.
If you are injured in an accident in Massachusetts, call Jeffrey Glassman Injury Lawyers for a free and confidential appointment — (617) 777-7777.
Additional Resources:
2 Hurt in Framingham School Bus Crash, August 31, 2017, CBS Boston
More Blog Entries:
School in Falmouth Holds Memorial for Student Athletes Killed in Crash, Feb. 12, 2017, Boston Car Accident Lawyer Blog