We began discussing the dangers of teen driving habits by previously addressing the issues of distracted driving and Massachusetts teens on our Boston Car Accident Lawyers Blog. As the third part of a four-part blog we are now going to address the effects of teens and drunk driving and the risk of Boston car accidents.
Boston car accident attorneys are well aware of the severity of teen crashes and the corresponding involvement of alcohol. In 2008, one in three drivers under the age of 21 who were killed in a car accident involved an intoxicated driver. According to The National Highway Traffic Safety Administration (NHTSA), of all drinking and driving incidents involving teens, 1 in 5 involved fatal crashes.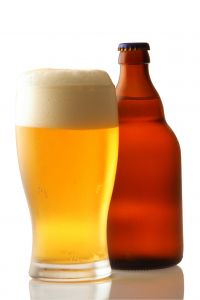 In a recent study conducted by Mothers Against Drunk Driving (MADD), 60 percent of drivers surveyed admitted to operating a vehicle under the influence of alcohol at some point in time.
In 2008, nearly 14,000 people were killed in alcohol-related car accidents. Massachusetts drunk driving accidents are the leading cause of fatal Boston car accidents. The NHTSA reports that of the 417 fatal accidents in Massachusetts, alcohol was involved in nearly 200 of them. Those two hundred alcohol-related fatalities make up a staggering 42 percent of all road fatalities.
Of the total amount of fatal car accidents among teen drivers, 30 percent of those drivers did not have a valid driver license or had previous license suspensions or revocations.
The NHTSA reports that one person dies from an alcohol related driving fatality every 48 minutes, tallying nearly 11,000 lives taken by irresponsible and drunk driving.

If you've been involved in a car accident involving a drunk driver, contact Boston personal injury lawyers at Jeffrey Glassman Injury Lawyers for a free and confidential consultation to discuss your rights. Call 877-617-5333 or contact us through the website.