Teen drivers may not fully understand the severity of their actions behind the wheel and the importance of road safety rules. This is the last of a four-part blog covering the dangers of teen driving and Boston car accidents. Recently on our Boston Car Accidents Lawyers Blog we discussed the risk of drunk driving and distracted driving among Boston teenagers. As teens look forward to spring break, prom, graduation, and summer break, they will be hitting the road in large numbers.
Boston car accident lawyers can tell you that speeding is one of the main factors contributing to Massachusetts traffic accidents. The National Highway Traffic Safety Administration (NHTSA) estimates that 31 percent of fatal accidents were caused by speeding — claiming the lives of nearly 12,000 motorists last year.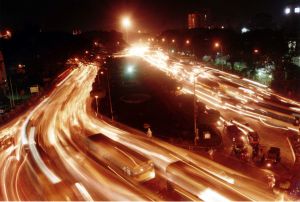 Men between the ages of 15 and 20 were most likely to be involved in speeding accidents. In 2008, a total of 363 motorists were killed in Massachusetts car accidents.
The U.S. Department of Transportation sets speed limits to not only ensure the safety of our roads, but to maximize the efficiency of traffic flow as well.
Here, The NHTSA provides a brochure to help teens understand the rules of the roads and speed limits. It is important to remember that if our teens do not understand the dangers and consequences speeding may have on them and others on the road, they are less likely to obey speed laws and adjust their driving behavior to weather and traffic conditions.
If you'd like to help spread the message to your teens and others, you are encouraged to join the "Speed Shatter Life" campaign organized by the NHTSA.

If you've been involved in a car accident involving a speeding vehicle contact Boston personal injury lawyers at Jeffrey Glassman Injury Lawyers for a free and confidential consultation to discuss your rights. Call 877-617-5333 or contact us through the website.