According to a recent news article from CBS Local Boston, a pedestrian was crossing the street outside a bar in Brockton, Massachusetts at around 1:30 a.m. when he was struck by a vehicle. Following the crash, the driver reportedly fled the scene.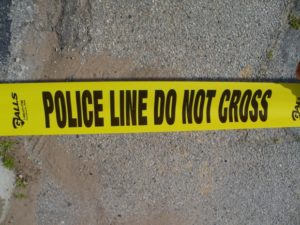 Witnesses said when the car hit the 25-year-old Brockton man, he was thrown into the air.  He was with a group of friends at the nightclub, and the accident happened as the group was leaving the establishment.
When first responders arrived at the scene of the crash, they treated him as best they could and transported him to Good Samaritan Hospital in Brockton,  just south of Boston.  However, his injuries were too substantial for this hospital, and he needed to be transferred to a better equipped facility.  He was then rushed to Beth Israel Deaconess Medical Center in Boston, which is a level-one trauma center.   Unfortunately, his injuries were too severe for doctors to save his life. He was soon pronounced dead.
Authorities have said the driver of the 2012 Jaguar that hit the victim did not stop, even though his windshield was broken, and there was significant front end damage to the car.  The driver later turned himself in to the Massachusetts State Police, but he has not been charged with any crime as of this time.
Hit-and-run accidents in Boston happen all the time.  In fact, repeated surveys of cities across the nation tend to show a higher number of hit-and-run accidents in Boston than in many other cities, though the reasons for this are not entirely clear.
One thing that makes these accidents different from other car accidents is that the driver may never be found. When there is a hit-and-run that results in serious personal injury, the police will typically urge the driver to turn himself or herself in, and sometimes this works.  The authorities will also check with all local body shops and garages to see if a car matching the suspect's vehicle was brought there for repairs.  This is a common way that a hit-and-run driver is caught.
However, despite the best efforts of the police, there will be many hit-and-run accidents where the driver is not identified. In these cases, you should still contact an experienced Boston car accident lawyer as soon as possible to see if you have a valid claim.  The primary question tends to be whether you or someone in your immediate household owns a car.  If so, you or that family member likely has an insurance policy on the car, because the law requires it.
In the Commonwealth, if you have liability insurance coverage, then you probably also have what is known as uninsured motorist coverage, or "UM" coverage, as it often called. UM coverage is designed to compensate you if an uninsured driver hits you.  You do not even have to be in the car that has the policy at the time of the accident.  However, it should be noted that you should speak with an attorney, because your own insurance company will treat you like any other claimant even though you are a customer.
If you are injured in an accident in Massachusetts, call Jeffrey Glassman Injury Lawyers for a free and confidential appointment — (617) 777-7777.
Additional Resources:
Victim Of Hit-And-Run Outside Brockton Bar Dies, November 28, 2016, By Bill Shields, CBS Local Boston
More Blog Entries:
Report: Fall River Teen Killed in Car Crash on Way to Prom, June 26, 2016, Boston Car Accident Injury Lawyer Blog