Most people heard that Caitlyn Jenner, formally known as Bruce Jenner, prior to becoming Caitlyn, was involved in a deadly four-car accident. There has been a lot of speculation about whether she would be charged with negligent homicide in connection with this tragic accident, and the prosecutor's office even said they were contemplating the possibility.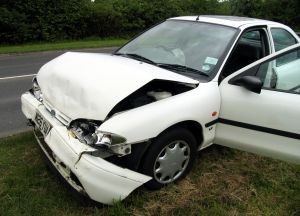 According to a recent report from Fox News via the CNN wire service, prosecutors will not be charging Caitlyn Jenner with any crimes in connection with the fatal car accident. Specifically, prosecutors said they completed a charge evaluation worksheet and determined there was not sufficient evidence to prove she was driving in a criminally negligent manner. As she was not suspected of being under the influence of alcohol or drugs at the time of the deadly car accident, there would be no basis to charge her with a felony, so the only charge would have been a misdemeanor vehicle manslaughter charge.
Her attorneys said they are happy she will not be charged with even a misdemeanor and said that any criminal charge would not have been appropriate. Her attorneys also said, even though car accidents can be tragic, especially if a life is lost, it does not mean there is a criminal matter.
As part of their investigation, which is now complete, authorities say Jenner was in a Cadillac SUV last February and was involved in a rear end collision in an accident with three other cars. The accident occurred in on Pacific Coast Highway in Southern California. As a result of the accident, a 69-year-old woman was allegedly hit from behind by Jenner's car, and she did not survive her injuries. Police reported victim died on the scene of her injuries from the fatal car accident.
The investigation also determined Jenner was driving just below the speed limit and slower than the victim's car ahead of her. About four seconds after the accident ahead, victim slammed on her brakes. At this point, Jenner took her foot off the gas and jammed on her brakes for just under two seconds, when the accident occurred. Jenner was towing a dune buggy with her SUV at the time of the accident.
The accident investigator working with the District Attorney's office said there was no way to prove, based upon a reasonable doubt, that Jenner's conduct was unreasonable under the circumstances. The victim's family is currently suing Jenner in the name of the estate. It should be noted, Jenner has not been found liable in any way in connection with this incident.
As our Boston car accident lawyers can explain, there is a different standard of proof in a civil case and a criminal case. In a civil case, the jury must be convinced by a preponderance of the evidence that a defendant is liable in connection with plaintiff's injuries. In criminal cases, the jury must be convinced that a defendant is guilty beyond a reasonable doubt. This is much more difficult standard to prove than in a civil case, so it does explain why a prosecutor might decline a prosecution or even lose a criminal case, but that same defendant could be found liable in a civil trial.
If you are injured in an accident in Massachusetts, call Jeffrey Glassman Injury Lawyers for a free and confidential appointment — (617) 777-7777.
Additional Resources:
Caitlyn Jenner won't be charged in fatal four-car accident, September 30, 2015 by CNN Wire
More Blog Entries:
Massachusetts Drivers Rated Poorly in Terms of Serious Car Accidents, Sept. 6, 2015, Boston Car Accident Attorney Blog