According to a recent article from Radar Online, Real Housewives of New York star Jill Zarin was sent to the hospital after being found unconscious in her car. According to witnesses, she was riding in her car with her publicist on her to way to a publicity event for her movie, Night of the Wild. The driver of the car allegedly slammed on his brakes and crashed into the wreckage of a three-car accident ahead of them on the road.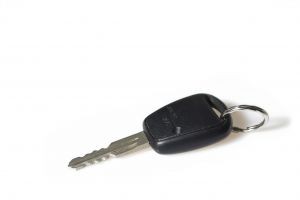 Another witness alleged that the car she was in was traveling around 30 mph, and Zarin was not wearing her seatbelt at the time of the accident. While it is very common for people not to wear a seatbelt when riding in the rear of a vehicle, statistics do show that wearing a seatbelt in the rear of the vehicle significantly decreases a passenger's chance of being injured in a serious car accident.
Witnesses also said that, after being transported to the hospital unconscious shortly after noon, she was treated and released and back home around three in the afternoon. She said the lesson she learned as a result of what she is calling a major car accident is to always wear your seatbelt.  It is important to note that the driver of this vehicle has not been found liable in any way as result of this major car accident.
As our Boston car accident lawyers can explain, being involved in car accident that is the fault of a professional driver is something that happens all the time. Sometimes it is a passenger in the vehicle being driven by the at-fault driver, and sometimes it is a driver or passenger in another vehicle, and sometimes it is both. With respect to the scenarios where a professional or hired driver causes an accident, and a passenger in his or her own car is injured, the victim may be able file a lawsuit against the driver and the company that owns the car, if it is not a driver-owned vehicle.   Unless we are talking about an accident involving an Uber driver, is not normally the driver that owns the vehicle. Even if the injured passenger in the car owned the vehicle, the driver probably works for a company that provides drivers, and that company may be liable.
The reason for this is a legal doctrine known as vicarious liability or respondeat superior. Under this doctrine, an employer is liable for the negligent or otherwise tortious conduct of his or her employees, as long as that employee is working in some way on behalf of his or her employer. In other words, the employee must be at least in some way doing his or her job at the time of the accident. If the employee is a professional driver, and there is a car accident, this is not usually an issue.
There may also be additional issues if the driver injured a passenger is his or vehicle and other drivers and passengers in different cars. The main issue is that there will be multiple claims and only a limited amount of car insurance. However, since this involves a commercial driving company, there may other types of insurance and assets available.
If you are injured in an accident in Massachusetts, call Jeffrey Glassman Injury Lawyers for a free and confidential appointment: (617) 777-7777.

Additional Resources:
Jill Zarin Unconscious, Hospitalized After 'Major' Car Crash In NYC — The Latest Details, October 2, 2015, Radar Online
More Blog Entries:
Floyd-Tunnell v. Shelter Mut. Ins. Co. Uninsured Motorist Coverage and Stacking, July 3, 2014, Boston Car Accident Lawyer Blog