An 11-year-old vehicle occupant was injured in a recent car accident in Randolph. This was no ordinary accident. This accident involved a cruiser from the Massachusetts State Police, according to Fox 25.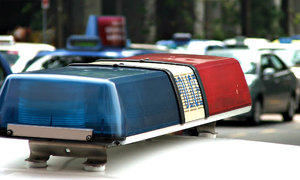 The cruiser was heading south on Route 24 near Exit 20 just before 4:00 p.m. when the officer saw a broken down vehicle on the side of the road. The officer attempted to cross over to the other side of the highway, with its emergency lights activated, when it slammed into another vehicle.
The officer was not injured in the accident, but the 11-year-old passenger of the other car was seriously injured when its airbags deployed. Both the driver and the young passenger were taken to the Good Samaritan Hospital in Brockton.
In the week prior, there were three people killed and several others injured in four different accidents along Route 24.
When you're involved in a crash with a police cruiser or with any other kinds of government vehicle it's important to remember that there are very special rules that you must follow. In these incidents, there's a strict 6 month statute of limitation in which you have to file a claim against a government entity. In these situations, it's critical for you to contact an experienced attorney to help to make sure that your rights are protected and to help you to fight for the compensation that you deserve.
In these circumstances, your claim has to be brought against the government. You don't go against the driver of the vehicle, but their employer. If you're hit by a vehicle that was responding to an accident or another type of emergency and are unsure of that vehicle's right-of-way then you should also contact an attorney immediately. There's an entire list of rules you've got to follow in these scenarios, too.
When you're involved in a car accident with a law enforcement vehicle, it will usually be the involved officer's department that will be in charge of investigating the accident. Unfortunately, there's a common trend of no-fault verdicts in these cases. You want to make sure that you've got an outside party investigating the accident as well to help to make sure that you've got an unbiased perspective.
Have you been involved in an accident with military personnel? Well, that's a whole different set of rules. Even when the driver of a military vehicle is at fault in an accident, you cannot sue the driver. A federal administrative claim must be brought against the federal government.
Regardless of who you've been in an accident with, the first thing on your list after receiving medical attention should be to contact an experienced attorney who can help you to make sure that your rights are protected and that can help you to collect the compensation that you deserve.

If you or a loved one has been in a car accident with a government vehicle in Boston or in any of the surrounding areas, contact Jeffrey Glassman Injury Lawyers to set up a free and confidential appointment to discuss your rights. Call (617) 777-7777!
More Blog Entries:
Gasoline Truck Crashes on I-95, Fuel-Soaked Roads Shutdown, Boston Car Accident Lawyer Blog, July 17, 2012
Massachusetts Car Accidents Cost Economy $400 Million Annually, Boston Car Accident Lawyer Blog, July 13, 2012