A recent trucking accident in Woburn ended up shutting down Interstate 95. According to state authorities, the truck was carrying nearly 10,000 gallons of gasoline when it crashed at about 10:00 p.m. Lanes were closed in both directions as emergency response crews reported that the truck was leaking fuel all over the roadway, according to WWLP.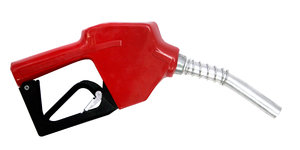 Preliminary reports of the trucking accident conclude that the truck collided with a passenger car on the Interstate. Officials with the Woburn police and fire department worked to contain the leakage. Nearby homes were even evacuated with the risks associated with the hazardous material
Our Woburn trucking accident attorneys understand the dangers that accompany accidents with tractor-trailers, big rigs, 18-wheeleers, semis and other large vehicles. These kinds of accidents get a whole lot worse when these vehicles are carrying dangerous materials on them. Under federal law, trucking companies are restricted regarding which materials they're allowed to carry. When they're carrying an approved material, then they're required to make sure that it's being transported in the appropriate trailer and that it is marked accordingly. They're also limited to where they're allowed to travel. Only specific roadways are designed to handle the weight and the demands of these large trucks. When trucking companies do not adhere to these rules and regulations, both the truck drivers and the companies can face some serious criminal charges, in addition to civil liability.
These kinds of accidents can be caused by a number of conditions:
-Injury or fatality resulting from unsafely-loaded cargo or hazardous materials.
-Fatigued truck drivers.
-Distracted truck drivers.
-Truck drivers under the influence of drugs or alcohol.
-Drivers who fail to obey road and trucking laws.
-Truck driver sickness.
-Drivers not being provided with sufficient training or supervision.
-Truck maintenance problems.
In 2010, there were nearly 7,700 people who were killed in traffic accidents that involved a large truck, according to the National Highway Traffic Safety Administration (NHTSA). These large trucks are considered to be vehicles that have a gross vehicle rating of 10,000 pounds or more. In the country, there were nearly 300,000 of these trucks involved in accidents during the year. As a matter of fact, these kinds of accidents showed a near 10 percent increase from the previous year.
The drivers of passenger vehicles are urged to be safe, cautious and alert when driving near these large vehicles. This is especially true during the summer travel season when our roadways are more congested. The increase in traffic increases the risks for accidents, too. The safest of driving habits can help to keep you out of a potentially fatal accident. Your best bet is to just stay away. Avoid traveling near these large trucks for any more time than you have to.

If you are injured in an accident in Massachusetts, call Jeffrey Glassman Injury Lawyers for a free and confidential appointment — (617) 777-7777.
More Blog Entries:
Trucking Accident in Dorchester Spills Fuel on Roadway, Boston Car Accident Lawyer Blog, June 23, 2012
Tougher Exams to Reduce Risks of Trucking Accidents in Plymouth County and Elsewhere, Boston Car Accident Lawyer Blog, May 1, 2012