If you've been seriously injured in a parking lot accident, the at-fault driver might not be the only party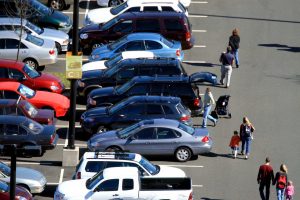 responsible for the accident and your injuries.
Parking lot owners and operators are required to maintain their premises in a safe condition for both motorists and pedestrians. This includes keeping the premises well-lit and well maintained as well as installing bollards when appropriate.
Bollards are the short posts that you see in the space between parking lots, storefronts and bordering other areas where groups of pedestrians are likely to pass. These safety devices are about two to three feet in height and usually painted yellow or some other bright color. Most are made of metal or concrete and spaced out to create what's known as a "bollard barricade."