According to a recent news report from the Boston Globe, a 69-year-old woman from Plymouth, Massachusetts was killed while walking her son's dog. The victim was said to have loved walking this dog and had lost almost 100 pounds from these walks, which were up to three miles per day.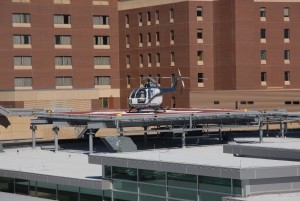 Around 8 a.m. 39-year-old defendant allegedly hit and killed victim with his car. Defendant lives a few blocks from victim. The dog was also killed during this fatal accident. However, defendant is alleged to have fled the scene following this deadly crash.
Authorities claim he told them he thought he only hit a dog and not a person. He said he heard a "thud" but did not feel an impact. One witness says he just hit her and left her on the side of the road. It should be noted defendant pleaded not guilty and has not been convicted of any crime in connection with this fatal Massachusetts car accident at this time. Prosecutors have, however, charged defendant with motor vehicle homicide by negligent operation and leaving the scene of personal injury and property damage and have held him in jail pending trial, as he could not post bail, which a district court judge set at $25,000 cash. This is not unusual, as Massachusetts has created a bail system that has virtually done away with bail bonding agents.
Defendant's attorneys have stated in court he heard the thud, thought he might have hit the dog, but could not see the victim because her body had been thrown over a large snow bank. They further said their client drove off in an attempt to follow the dog, which he believed to still be alive, but the dog ran off and seemed fine, so he went to work. They asserted that this was not the kind of situation where their client knowingly left a person to die. During the bail hearing, his attorneys also said the sun glare had affected his vision at the time of the tragic accident.
Continue reading