Tragedy has been reported in Alabama, where a charter bus crash killed one and injured several others after the bus plunged into a ravine. The Associated Press reports the bus was returning a group of high school band members back to Texas after a class trip to Disney World. The bus ran off the highway and into the deep pit.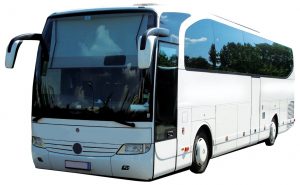 The driver died, while several of the young passengers suffered various personal injuries. The local sheriff reported 45 people were aboard the bus. Thirty-five people (mostly teens) were treated at local hospitals, with injuries ranging from minor to severe.
It's unclear at this juncture what caused the bus to careen off the road. However, it's no secret that charter buses have a long history of safety problems. Although bus accidents overall comprise a relatively small number of overall motor vehicle collisions, they are not (by some measures) safer than cars. One study published by the Journal of Safety Research revealed that while only about 0.6 percent of the total number of auto accidents in the U.S. involve a bus, the number of bus accidents per 1 million passenger miles is 3.04, compared to the car accident rate of 3.21.
Drivers who are novice, inexperienced or older than 65 have the highest rates of bus crashes – especially when they work for companies that have a history of safety lapses (i.e., failure to properly train and supervise drivers, pushing drivers to work beyond federal hours of service limits and not properly maintaining their buses).