In Countryway Ins. Co. v. United Financial Casualty Ins. Co, a car accident case from the Supreme Court of Kentucky, plaintiff was riding in as a passenger in a semi tractor-trailer.  The vehicle was owned and operator by the passenger's son.  While she was riding in the truck, they were in a serious accident involving a Pontiac Sunbird.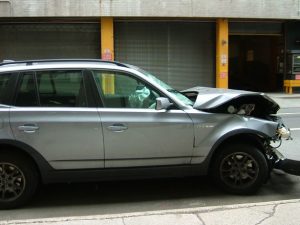 There was no question that the driver of the Sunbird was the sole cause of the accident. As it turned out, the driver of the Sunbird did not have any auto liability insurance.  This does not, however, mean that the car accident victim cannot recover.  It means that he or she must try to recover under that is known as uninsured motorist coverage (UM).
In the Commonwealth of Massachusetts, anyone who owns a car and has car insurance should have uninsured/underinsured motorist coverage as part of their standard liability policy.  While this is not true in every case, and you should speak with an experienced Boston car accident attorney, unless you specifically disclaimed that coverage, which does not happen often, you will have UM coverage even if you have never heard of it.
It should also be noted that when you have UM coverage, you do not have to be driving your covered automobile at the time of accident in most cases.  It may be okay even if the car was sitting in your driveway at the time you were in an accident in someone else's car, or were injured in a car accident while you were a pedestrian.   In some cases, you do not even have to personally own a car with UM coverage, so long as someone in your household does.  This is often the case when children are injured in someone else's car.
In this case, there were two insurance companies involved, because the truck had a UM policy and the injured woman had a UM policy on her own personal vehicle that was not involved in the accident.  The trial judge ordered that the two companies pay a pro rata share of the woman's damages.  The insurance company of the policy on her personal vehicle appealed this decision and argued that the insurance company holding a policy on the vehicle actually involved in the accident should be responsible for paying for the entire loss suffered by the accident victim.
On appeal, the court decided that the trial court had erred in making a distinction in this case since it was dealing with UM coverage.  If this case had not involved UM coverage, there would be no question that policy would apply up to the limits on the vehicle involved, and the fact that it involved UM coverage should be controlling.  For this reason, the case was reversed and remanded for further proceedings consistent with their opinion.
One thing to keep in mind is that even though a UM policy is dealing with a paying a claim to their own customer, they do not treat the customer better than anyone else who files a claim.  In other words, the insurance will not treat you as a valued customer while they try to avoid to paying out a claim.
If you are injured in an accident in Massachusetts, call Jeffrey Glassman Injury Lawyers for a free and confidential appointment — (617) 777-7777.
Additional Resources:
Countryway Ins. Co. v. United Financial Casualty Ins. Co., August 25, 2016, Supreme Court of Kentucky
More Blog Entries:
Car Accident Lawsuit Victim Awarded $800k in Judgement Against City for Worker Negligence, June 29, 2016, Boston Car Accident Lawyer Blog