Rapper Fetty Wap was recently involved in a serious motorcycle accident. The accident occurred on October 3, 2015 in his hometown of Paterson, New Jersey. Authorities say Fetty Wap was riding his motorcycle when a car was blocking his lane of travel. He allegedly went into the lane of oncoming traffic to get around the car obstructing him and was involved in collision with a car coming toward him. It was also reported that Fetty Wap claimed he never saw the other car coming before he collided with it.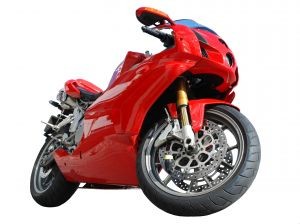 After the crash, he was treated by first responders and taken to a local hospital. At the hospital, he was listed as being in serious but stable condition. His family thanked everyone for their support but asked that they respect his privacy during his recovery from this serious motorcycle accident.
According to a report from the International Business Times, New Jersey police issued three summonses to Fetty Wap in connection with the motorcycle accident for driving without a license, driving without motor vehicle insurance, and failing to produce a vehicle registration. It should be noted that Fetty Wap has not been convicted of any crime in connection with this serious car accident and is presumed innocent unless and until he is found guilty in a court of law beyond a reasonable doubt by a judge or jury. There have also been no allegations that Fetty Wap was negligently responsible, as of the time of this article.
Fetty Wap was scheduled to perform at a concert this month in Boston, but his agent released a statement that he will not be able to attend the performance, as he is still recovering from the effects of the serious motorcycle accident. While he has canceled the Boston show following the motorcycle crash, he has not said whether he will be attending any of the other shows he has scheduled for this month and early November.
In cases involving alleged at-fault drivers who did not have a valid liability insurance policy at the time of the accident, there are various options a plaintiff can consider to recover financially for any pain and suffering, medical bills, special damages, and property damage. In some cases, the defendant has considerable assets and can satisfy a judgment without car insurance. This type of defendant will likely settle quickly, because the cost of defending a lawsuit will be entirely an out-of-pocket expense.
However, in most cases, people who do not have car insurance do not have a lot of personal assets or real estate. The reason for this is because people who have money generally have more than the legal required minimum insurance to protect their assets in event of a serious car accident. This does not mean you can not recover, but you should speak with your Boston car accident lawyer about collecting through what is know as uninsured motorist (UM) coverage.   In the Commonwealth of Massachusetts, UM coverage is required to be sold to anyone who buys car insurance, and it is designed to protect people who are injured by a person who does not have his or her own insurance.
If you are injured in an accident in Massachusetts, call Jeffrey Glassman Injury Lawyers for a free and confidential appointment: (617) 777-7777.

Additional Resources:
Fetty Wap Cancels Boston Concert Appearance Following Motorcycle Accident Injury, October 9, 2015, International Business Times, Brett Bodner
More Blog Entries:
Floyd-Tunnell v. Shelter Mut. Ins. Co. Uninsured Motorist Coverage and Stacking, July 3, 2014, Boston Car Accident Lawyer Blog