February is the safest month for driving on roadways (with the exception of 2008) over the last 4 years according to a report by National Safety Council.
The month of February has seen slightly over a 31% decrease in motor vehicle crashes between 2007 and 2010, which is more than double all other months except January and March.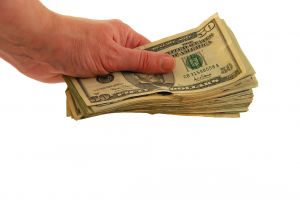 Boston drivers may find it curious since winter weather can be a leading cause of Massachusetts auto accidents during the winter months.
Deaths in motor vehicle accidents are down 4% in the months of January – November 2010 according to a report by the National Safety Council. The 2010 motor vehicle death count was reported at 31,740, down from 33,180 in 2009 during the same months. Fatal accidents are down 13 percent between 2008 and 2010.
Massachusetts only has a 4 month comparison as opposed to an 11 month comparison like most other states. Using the same four months to report data, Massachusetts recorded a 3 year low in motor vehicle deaths in 2010. The 2010 total was 77, down from 92 the previous year. This is a 16% decrease in motor vehicle deaths year-over-year.
According to the National Highway Traffic Safety Administration 74% of passenger vehicle occupant fatalities in Massachusetts occurred in passenger cars. The remaining 26% of passenger vehicle occupant fatalities occurred in SUVs (14%), pickup trucks (8%), and vans (4%).
Like most things, the NSC reports that estimated costs for motor vehicle deaths, injuries, and property damages have risen. The estimated cost for January-November 2010 is $216.5 billion. Reportedly this is a 12% increase over 2009. The costs include things like administrative expenses, property damage, wage and productivity losses, and medical expenses. Without legal help, those costs too often fall on the shoulders of injury victims.

If you or a loved one has been seriously injured in a Boston automobile accident, contact Jeffrey Glassman Injury Lawyers for legal assistance. Call toll free at (617) 777-7777 for a free consultation.