The Governors Highway Safety Association (GHSA) recently announced that the Ford Driving Skills for Life (DSFL) National Tour will be coming to Boston, among other cities nationwide.
Our Boston personal injury lawyers know that young drivers will benefit from Ford's driving program, which in turn will reduce their risk of Boston car accidents involving young drivers.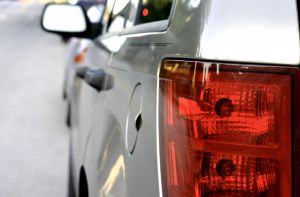 An additional $1 million from Ford is being invested to expand the safety program that started in 2003 in partnership with GHSA. It is one of the nation's most well-rounded teen driver safety programs.
"Inexperience is the leading cause of crashes in young drivers, and this program delivers the key skill sets that will increase their knowledge, confidence and, ultimately, their safety," said Sue Cischke, of Ford. "Ford is passionate about helping young drivers learn the rules of the road, better manage distractions behind the wheel and help make America's roads safer for all of us."
High schools in these areas will benefit from the program this year: Birmingham, Ala.; Little Rock, Ark.; Hartford, Conn.; Orlando and Tallahassee, Fla.; Atlanta; Shreveport, La.; Portland, Maine; Jackson, Miss.; Manchester, N.H.; Albany, N.Y.; Raleigh/Durham, N.C.; Providence, R.I.; Charleston, S.C.; Burlington, Vt. and Boston.
"This new commitment will bring Ford DSFL into many more communities. State highway safety offices will be able to use this program to complement ongoing laws and programs," said GHSA Chairman Vernon F. Betkey Jr. "While teen driving safety is a key priority, too often our communities lack the resources to conduct these types of hands-on, high-tech trainings. We are grateful to Ford for helping fill these critical gaps."
In 2009 the Centers for Disease Control and Prevention reported over 3,000 teens ages 15 to 19 were killed in car crashes. Additionally more than 350,000 needed medical attention from a hospital for injuries sustained in car crashes.
Ford realizes that speed, space management, driver distraction, hazard recognition and vehicle handling are all factors in more than 60% of teen crashes.
Last year The Boston Globe reported on the drop in teen driver fatalities. It cited new laws that went into effect in March 2007, which increased driver's education requirements and increase fines for new drivers.
Prior to these laws, a new driver getting a speeding ticket would just pay a fine. Now the driver loses their license for 90 days, has to take the driver's exam again, attend 2 four-hour classes and pay $500 to get their license back.

If you have been involved in an accident, contact Jeffrey Glassman Injury Lawyers for assistance. Call for a free consultation at 877-617-5333.