Those who were fans of Air Force football, or just college football in general may remember Dee Dowis.  Weighing less than 155 pounds, and clearly not the tallest player on the field, this young quarterback made his presence known through his athletic ability when heading up the offense as quarterback.  In the 1989 season, Dowis finished sixth in Heisman Trophy voting, which is an outstanding accomplishment.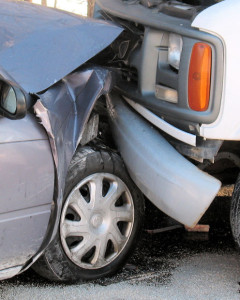 According to a recent news feature from USA Today, Dowis was headed south on Interstate 85 in the northbound travel lanes.  It is not known how he ended up driving in the wrong direction of the interstate, but at some point, likely when he saw oncoming traffic at highway speeds, he decided to pull into the center median.
As he pulled his BMW into the center median, presumably to get out of the way of oncoming traffic, he put the car in reverse and was broadsided by a Subaru being driven by a 22-year-old man who suffered a serious personal injury. When paramedics arrived on the scene, they found Dowis unresponsive, and their efforts to resuscitate him were unsuccessful.  Meanwhile, other first responders tended to the driver of the Subaru, and, once he was evaluated and they made sure he was stable for transport, they took him to a local level-one trauma center.  He was listed as being in stable condition and is expected to survive this incident.
Authorities are conducting a full investigation into what caused this fatal two-car accident, and they do not why Dowis was traveling in the wrong direction on a major highway.  They will likely have their state accident investigation team work on determining how this accident occurred. There is no indication at this time that Dowis was under the influence of anything at the time of his death, but as standard practice, medical examiners will request toxicology as part of their autopsy.   Police have also said that Dowis was not wearing his seat belt at the time of this fatal car accident in which he was killed.  It should be noted that here have been no formal accusations that Dowis was in any way negligent in connection with this accident.
Since he had retired from playing football, he was working as a sales manager for a drug manufacturer in the region.
If you are involved in a serious car accident in which the alleged at-fault driver was killed, your Boston car accident lawyer will work with the driver's insurance company just as if the driver were still alive.  In most cases, there will be a settlement, and your case will not have to go to trial.  However, in the event that your case does have to be tried, your attorney will need to file a lawsuit against the estate of the decedent.  In many cases, the family of the decedent will have already opened an estate in the Suffolk County Family and Probate Court near Government Center.  If they have not done so, your attorney can actually petition to the court to open an estate as a creditor, which his essentially what a plaintiff in a civil car accident lawsuit is.
If you are injured in an accident in Massachusetts, call Jeffrey Glassman Injury Lawyers for a free and confidential appointment — (617) 777-7777.
Additional Resources:
Former Air Force quarterback Dee Dowis dies in car accident, August 30, 2016, USA Today
More Blog Entries:
Car Accident Lawsuit Victim Awarded $800k in Judgement Against City for Worker Negligence, June 29, 2016, Boston Car Accident Lawyer Blog