We have a lot of pedestrians throughout the state of Massachusetts. Many residents choose to walk to both work and school as well as to public transportation spots to get to where they've got to go.
There are also a number of NeighborWalk community walking groups. Recently, Mayor Thomas M. Menino teamed up with these NeighborWalk community groups at the local Franklin Park Zoo to show his support for the success of this program. This initiative provides people who live in the area with an opportunity to get out there and to get active, according to the City of Boston.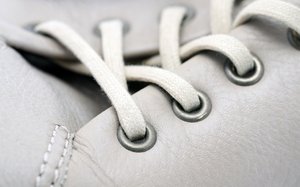 Unfortunately, we've got some high accident rates involving pedestrians in the area, too. Not only are these kinds of events held to help to get residents healthier, but they're also used to raise awareness about our pedestrian travelers throughout the state. All too often, walkers are overlooked by motorists. Residents, visitors and other travelers need to be more cautious of one another as we work to help keep our city safe for everyone.
Our Boston pedestrian accident lawyers understand that this is the 10th year that the NeighborWalk program has been going on. It's all a part of Boston Moves for Health. To help to celebrate this milestone in the program, the senior vice president and the executive director of the Boston Red Sox Foundation made an announcement that he would be donating $10,000 to the program to not only show his support for it and for healthy residents, but to also help to fund some of its events through the fall season.
"These walking groups really embody the spirit of Boston Moves for Health," Mayor Menino said.
Menino adds that he would like to continue to urge everyone in the area to grab their friends and their family members to get active and to get moving. Our city offers some great parks for getting out there and getting active. Menino says that this program helps to get Boston to be a healthier city.
NeighborWalk helps to provide funds for not-for-profit, community-based organizations that work to encourage residents to get out there and get walking. Many of these organizations help to provide accessible routes for pedestrians and lead walks every week during the summer season.
This year, there were nearly 30 walk groups within the Boston area that were able to round up nearly 400 participants. Boston Moves for Health has been able to log more than 7,000 miles just this spring.
Walking is good for you because it helps to prevent:
-High cholesterol.
-Poor muscle and joint health.
-Depression.
-High blood pressure.
-Cancer.
-Colon cancer.
-Depression.
-Breast Cancer.
-Coronary heart disease.
-Type 2 diabetes.

If you or a close friend of your has been injured or killed in a pedestrian accident in Boston or elsewhere throughout the state, contact Massachusetts Accident Attorney Jeffrey S. Glassman to schedule your free and confidential appointment to discuss your case. Call (617) 777-7777.
More Blog Entries:
Man Fights for Life after Chelsea Pedestrian Accident, Boston Personal Injury Attorney Blog, May 16, 2012
Pedestrian and Bicycle Accidents in Commonwealth Targeted by Walk and Bicycle to School Day, Boston Personal Injury Attorney Blog, April 28, 2012