Fewer Massachusetts drunk driving accidents could result from a system under testing in Waltham, which could prove the greatest lifesaver since the seat belt, the Boston Globe reports.
The system would test the blood-alcohol level of all drivers with just the touch of a button — before permitting a car to start — and could become as standard as seat belt or airbags in next-generation automobiles. Currently, ignition interlock devices, which conduct a breath test on drivers before permitting a car to start — are required for those convicted of two or more drunk driving offenses in Massachusetts. They have been mandated for first-time offenders in some states, including New York.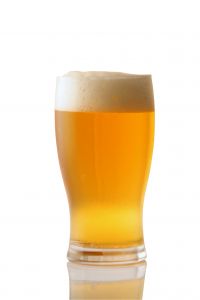 But the $10 million program backed by the National Highway Traffic Safety Administration is the first that would develop a high-tech instrument for the mass market, which could be installed as standard equipment in all new automobiles.
Safety advocates contend the devices could save 9,000 of the 11,000 people a year who are killed in alcohol-related traffic accidents. That would be a staggering achievement rivaled only by the 15,000 lives a year saved by seat belts.
The devices are currently under development at QinetiQ North America, a Waltham defense contractor with a five-year trial that ends in 2013.
A number of hurdles remain, not the least of which are the privacy concerns and implications. The prototype devices would also need to be cheaper and smaller to make them conducive to mass-market use. Prototypes are about the size of a shoe box or larger.
"MADD is very excited about this," said Mothers Against Drunk Driving spokesman J.T. Griffin. "This could really eliminate drunk driving in America."
In 2008, 151 of 363 fatal car accidents in Massachusetts involved alcohol.

If you have been injured in a drunk driving accident anywhere in Massachusetts, contact Boston Injury Attorney Jeffrey S. Glassman for a free and confidential appointment to discuss your rights. Call 877-617-5333.