Many workers in Boston and around the Commonwealth of Massachusetts enjoy meeting friends and coworkers at local bars for happy hour on a Thursday or Friday evening right after work. However, happy hour in the rest of America has a somewhat different meaning than it does in Massachusetts.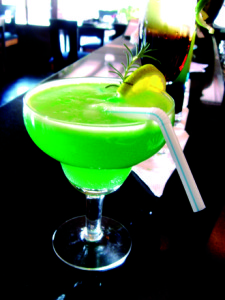 In most cities and towns across the nation, when someone wants to go to a bar for happy hour, they are hoping to get discounted drinks and sometimes appetizers. Many bars will discount draught beers and mixed drinks between the hours of 5 p.m. and 7 p.m. to attract people to come for happy hour. This is not how it works in Boston, because happy hour drink specials are illegal out of an effort to curb drunk driving car accidents.
According to a recent article from Time, Massachusetts is one of a few holdout states that still prohibit happy hour discounts on alcoholic beverages at bars across the state. The bans, which were once enacted in most states, are greatly supported by Mothers Against Drunk Driving (MADD), as they are concerned people will binge drink during happy hour with discounted drink specials, such as buy one get one free mixed drinks, and then, after becoming intoxicated, drive home. As our Boston car accident lawyers have seen all too often, many people do drive home drunk after happy hour and get into serious car accidents involving personal injury.
Surprisingly, while one would assume bar owners wouldn't like a ban on happy hour specials, some bar owners favor the drink discount bans. The reason for this is because they use the specials to get people to come to their bar, but when other bars are doing specials too, they often have to try to outdo each other by having even deeper discounts than their competitors. Some bar owners say they do not want a new bar backed by venture capital to spring up and take their business by selling drinks at a loss, which they are likely to do. However, many bar owners are obviously in favor of being allowed to discount drinks. When considering they mark up alcohol by as much as 300 percent, on average, it is hard to imagine how they will lose money.
It is not just a happy hour specials that can contribute to the frequency of drunk driving accidents. Brunch specials also can create a serious risk of drunk driving. It has been popular for quite a while for people to go out to Boston restaurants on Saturdays, and especially Sundays, for brunch, which often involves drinking large quantities of bloody marys and mimosas.   For some reason, people act like drinking champagne and orange juice at 11 a.m. is not intoxicating them.   Many of these people then get behind the wheel of a car on their way home and get involved in a serious drunk driving car accident.
In some states, the bans on happy hour specials also prevent other specials like bottomless mimosas at brunch or half-price wine bottles on Thursday that are popular in cities across the country.
If you are injured in an accident in Massachusetts, call Jeffrey Glassman Injury Lawyers for a free and confidential appointment — (617) 777-7777.
Additional Resources:
These States Still Ban Happy Hour, July 17, 2015, Time
More Blog Entries:
Pedestrian Dragged Hundreds of Feet in Car Crash – Western Massachusetts, June 13, 2015, Boston Car Accident Attorney Blog