If you're a driver and you've got AT&T then we've got something for you. You not only have the option to share your location, via GPS, with AAA Roadside Assistance, but you have access to faster help should you find yourself in a tough spot.
It all happens through the AAA FindMesm program and it's free, according to AZTV. It's expected to be fully operational by the beginning of 2013.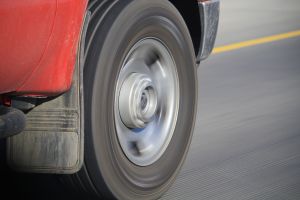 This program is free from AAA and helps drivers who have been stranded because of a breakdown or whatever else to get the help they need should they need it. They can even do this if they're not sure where they are exactly, because let's be honest we all don't pay attention to those mile marker signs on the side of the road. There are no fees to pay, no special devices needed to operate and you don't have to download a thing.
Our Boston car accident attorneys understand that breakdowns happen. Our cars aren't built to outlast the test of time. Engine problems and tire problems happen from time to time. You've got to make sure that you know how to handle these kinds of events and that you know how to get the help you need. Through the program, AAA is allowed, via AT&T Location Information Services, to get location information from your phone. Officials can pinpoint your location and work to get you help as quick as possible
"By offering accurate geographic data the moment our members pick up the phone and dial for help, AAA and AT&T can provide more to its members and customers," said Marshall L. Doney, National Vice President of AAA.
Currently, AAA provides its services to close to 55 million members through its auto, financial, insurance, and travel services.
Smartphones are also key in helping stranded motorists, allowing them to get and receive valuable information when in trouble. On the other hand, they contribute to thousands of fatalities resulted from distracted driving each and every year. Officials with AAA still urge motorists to only use cell phones in the event of an emergency and not while attempting to drive.
If you find yourself with a broken down vehicle, there are things you should do to help to ensure the safety of yourself and your passengers. PepBoys in here to offer you these tips.

Breakdown Safety Tips:

-Get away from traffic. Get into the emergency lane or off of the road and into the grass if possible.
-Make sure you always have warning devices in your vehicle, like triangles and warning flares. Place them a good distance from your vehicle when broken down.
-If you can't get the car to a safe area, get out of it and move yourself to a safe spot away from traffic.
-If you're outside of your car, be as visible as possible. Wear a reflective vest, bright clothing or stand in the light.
-If someone stops to help, stay in the vehicle and crack the window. Ask for them to just call for help.

Contact Jeffrey Glassman Injury Lawyers for a free and confidential consultation to discuss your rights. Call (617) 777-7777 today!
More Blog Entries:

Multiple-Car Accident on Turnpike Backs Up Traffic for Miles, Boston Car Accident Lawyer Blog, October 5, 2012
2012 Brings Higher Risks of Traffic Accidents in Massachusetts!, Boston Car Accident Lawyer Blog, September 22, 2012