A recent safety demonstration truly illustrated the benefits of a new in-car technology that would allow our vehicles to warn drivers of potential collisions. A sedan was just seconds away from blowing through an intersection when all of a sudden a row of red lights flashed on the lower portion of the vehicle's windshield. The bright red lights served as a warning to the driver alerting him that there was another car approaching quickly on the cross street.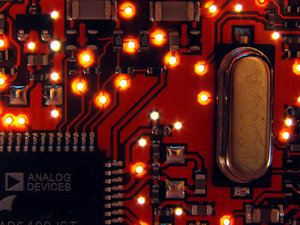 The driver was able to stop quickly, just as the other vehicle, which wasn't seen behind a large commercial truck, plowed through a red light and across the projected path of the sedan.
With this new in-car technology, or Connected Cars, car accidents in Boston and elsewhere could be prevented, according to the Boston Globe.
Our Boston injury lawyers understand that this technology was recently showcased at a transportation conference. The entire conference was used to reveal and review devices that can help to improve safety on our roadways. The new Connected Cars have the ability to talk to one another and then to warn drivers about potential accident risks. Later on in the summer, drivers in Ann Arbor will be testing out this technology. About 3,000 vehicles will be let loose on our roadways to volunteering drivers of buses, trucks and cars.
The vehicles can talk to one another via wireless networks. They can talk to one another about their speed, their direction, their location and such at a speed of more than 10 times a second. A vehicle can communicate with other cars within a radius of about 1,000 feet. As this information is sent and received, it analyzes is and sends needed warnings to the driver helping to reduce the risks and ultimately eliminate the risks of accidents.
If the sedan in the recent demonstration wouldn't have had the Connected Car technology, then chances are that it would have slammed into the other vehicle.
In 2010, there were nearly 8,000 fatal intersection-related car accidents throughout the country. This safety feature has the potentially to reduce, if not completely eliminate, the risks associated with these accidents.
The Connected Car technology "is our next evolutionary step … to make sure the crash never happens in the first place," said National Highway Traffic Safety Administration (NHTSA) administrator, David Strickland.
The NHTSA reports that there were about 32,000 people who were killed in motor vehicle accidents across the U.S. in 2011. Imagine how many of these accidents we can avoid once the Connected Car technology is released to the general public. Until then, be safe out there and keep your attention on the road.

If you or a loved one has been injured in an accident in Boston or elsewhere surrounding areas, contact Boston Injury Attorney Jeffrey S. Glassman. Our firm offers free and confidential appointments to discuss the rights of victims. Call 877-617-5333 to schedule your free appointment today.
More Blog Entries:
Summer: Highest Risks for Teen Car Accidents in Boston and Elsewhere, Boston Car Accident Lawyer Blog, May 29, 2012
Fatal Car Accidents in Boston and Elsewhere on the Rise in 2012, Boston Car Accident Lawyer Blog, May 17, 2012