According to a recent news article from the New York Daily News, National Football League (NFL) running back Isaiah Pead just lost part of his leg in a serious car accident.  Pead had played three games for the Miami Dolphins this season before he was cut and released from the team.  While it had not been clear whether another team would pick him up in the future, it now appears certain that his NFL career is over as result of this serious car accident.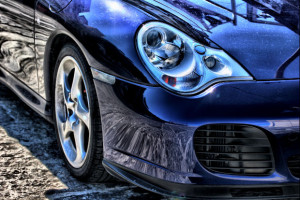 Authorities reported the 26-year-old Pead was driving his 2011 Cadillac when he lost control of the vehicle.  At that point, he crashed through a metal guardrail and drove off the side of the interstate highway on which he was traveling.  It is believed that he was driving at a high rate of speed at the time he lost control.
Once he drove off the road, he was thrown clear of the vehicle, according to witnesses.  There was another person in the vehicle, and this passenger was taken to the hospital by first responders following the accident, but he has since been treated and released.  While the police are still conducting a full investigation into the cause of the accident, they have no indication that any drugs or alcohol were involved in the serious car crash.
The serious car accident was first made public when Pead's former coach from his college team, the University of Cincinnati, discussed it on a radio program. During his discussion, the coach said that he always tried to tell his athletes to watch their speed and be careful.  He also that this accident involved speed, but no alcohol or drugs, but that the tire blew out when Pead was driving, and that is what caused him to lose control of his car and crash into the metal guardrail.
It seems that after he was thrown from the vehicle at a high rate of speed, and then his unprotected body crashed into a stand of trees, causing such severe damage that part of his leg was amputated.  Fortunately, other than this career-ending injury, doctors were able to stabilize Pead, and his is expected to recover with the exception of this loss of his leg.
As our Boston car accident lawyers can explain, when a tire blows out and causes and accident, you may have a valid personal injury lawsuit.  However, it would depend on the reason the tire blew out and how fast you were driving at the time of the accident.
If you were driving in an otherwise safe manner and the tire blew out due to no fault of your own, you might have a valid personal injury claim against the maker of the tire, or anyone who inspected the tire and told you it was safe when you last serviced your car.
On the other hand, if you never had your tires rotated or inspected as recommended, it might be more difficult to make a case.  For that reason, you should speak with your experienced car accident lawyer about the facts of your actual case.
If you are injured in an accident in Massachusetts, call Jeffrey Glassman Injury Lawyers for a free and confidential appointment — (617) 777-7777.
Additional Resources:
Ex-NFLer Isaiah Pead in critical condition after single-car wreck, November 12, 2016, By Peter Botte, New York Daily News
More Blog Entries:
Boy Survives Internal Decapitation in Car Accident, June 21, 2016, Boston Drunk Driving Accident Lawyer Blog