According to a recent news article from The Daily News, an off-duty New York Police Department (NYDP) detective was killed in a serious motor vehicle accident. Authorities say victim was driving his personal vehicle on his way to work when a driver traveling in the wrong direction slammed into him.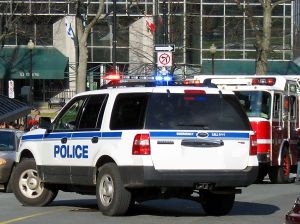 Victim's surviving spouse said her husband wasn't even supposed to be on the road until hours later in the day. Shortly after this fatal car accident, victim's wife was stuck in traffic. She did not know the reason for the traffic was her husband's accident. The couple had been together for almost 30 years.
Victim had gone to work unusually early that day and left around 4 a.m., before his wife had a chance to see him. The 46-year-old victim had been on the job for 17 years and worked for Internal Affairs. He was in the narcotics division of the unit, and his job was to set up undercover drug buy-busts with corrupt police officers.

Investigators say the crash was so jarring, victim's large SUV was thrown over the guardrail of the highway, causing it hit a snow bank. Victim was trapped inside his vehicle and found dead on the scene when other officers arrived. First responders quickly knew he was a police officer, because his NYDP placard was still visible in the window.
Meanwhile, alleged at-fault driver was still in his vehicle, also trapped inside. Firefighters used Jaws-of-Life to extract both men from their respective vehicles. At-fault driver was giving off a strong odor of alcoholic beverages, according to police, who also allegedly found a bag of marijuana.
At-fault driver was also seriously injured in the car accident, and doctors put him a medically induced coma in attempt to save his life. He suffered a broken leg, chest injuries and internal bleeding, which is likely the reason for the medically-induced coma. Police had doctors take a blood sample to be analyzed to determine if he was intoxicated at the time of the accident.
It should be noted prosecutors have not charged him with a crime, because they do not currently have any evidence that he was intoxicated and are waiting for blood test results to come back from the state laboratory.
Police were already on their way to the area prior to the accident, because several other drivers had called 911 telling them they saw a wrong way driver about two miles from where the accident ultimately occurred.
As our Boston car accident lawyers can explain, things do not always happen as fast as they do on television. For example, it may take the state a few months to get blood work back from the lab. However, that does not mean you should wait to take action if you or a family member was involved in a serious car accident that was someone else's fault.
A lot can be done to help your case. Your attorney's accident investigator can take photographs of the accident while conditions are still the same, and speak with witnesses while they are easy to locate. The longer you wait, the harder it may be to prove your car accident lawsuit.
If you are injured in an accident in Massachusetts, call Jeffrey Glassman Injury Lawyers for a free and confidential appointment — (617) 777-7777.
Additional Resources: