Car accidents in which a vehicle rolls over are among the scariest and potentially most serious accidents. According to a recent report from NECN, a serious car accident killed one victim and left another injured.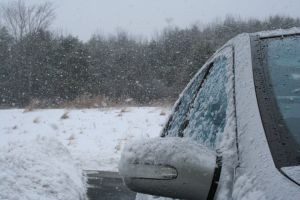 Authorities say victims' vehicle swerved to avoid snow in the roadway and flipped over during the maneuver. One victim was thrown from the vehicle and died as result of her injuries. She was 22 years-old. A second occupant of the vehicle was also injured in the accident. She is 19 years-old and was the driver of the vehicle involved in this single vehicle accident. First responders rushed her to a local Massachusetts hospital, where her condition is not thought to be serious.
Police say no charges have been filed in connection with this accident, and there is no information as to whether driver was cited for any moving violations.

As our Boston car accident lawyers can explain, many car accidents may be due to another driver's negligence, even though police do not charge at-fault driver with a crime. In the case of drunk driving accidents, someone is normally charged with operating a motor vehicle under the influence of intoxicating liquor or drugs. This because drunk driving is a crime in the Commonwealth of Massachusetts in addition to what case law considers negligent conduct.
However, failing to stay in a lane, speeding, tailgating, and running a stop sign are called civil motor vehicle infractions. They may also be cited in connection with a criminal charge, such as reckless driving, but are not by themselves criminal offenses. The reason this is important is because even when prosecutors do not charge at-fault driver with a criminal traffic offense, it does not mean a jury will not find that same driver liable for negligence in a civil car accident lawsuit. Not only are there different standards of proof (beyond a reasonable doubt in criminal and a preponderance of the evidence in a civil matter), there are also different legal standards and definitions that apply to civil and criminal cases.
In civil cases, including car accident lawsuits, defendant is accused of tortious conduct. Legal scholars define a tort as a civil wrong for which the law provides a remedy. In other words, defendant did something to you or fail to do something he or she was required to do, and you can file a claim for damages in a civil court.
There are also different kinds of torts. There are intentional torts, such as assault and battery or conversion (civil theft), and there are negligence torts. Nearly all car accident lawsuits in Massachusetts are brought under a theory of negligence.
In the Commonwealth of Massachusetts, plaintiff must prove defendant owed a duty of care to plaintiff to act in a reasonable and prudent manner so as to avoid foreseeable injury to foreseeable persons and property. Plaintiff must also establish defendant breached his or duty of care, and this breach was the actual and proximate cause of damages to plaintiff. Damages in the context of civil car accident lawsuits equates to a financial loss.
If you are injured in an accident in Massachusetts, call Jeffrey Glassman Injury Lawyers for a free and confidential appointment — (617) 777-7777.
Additional Resources:
1 Killed, 1 Injured in Rollover Crash in New Bedford, Massachusetts, Mar. 1, 2015, NECN
More Blog Entries:
Passengers Trapped in Smoke-Filled DC Metro Train, Jan. 24, 2015, Boston Car Accident Lawyer Blog