Motor vehicle accidents involving tractor-trailers often result in serious injury or death.
A single trailer can be up to 52 feet in length, and the tractor-trailer combination can weigh around 80,000 pounds when carrying a full standard load. With special permits and tandem trailers, these rigs can weigh even more. That much weight can turn into a tremendous amount of energy in a motor vehicle accident.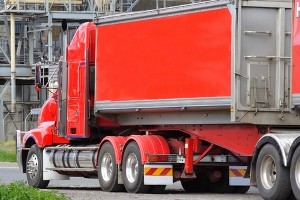 According to a recent article from CBS Boston, a crash on the Massachusetts Turnpike near Warren left one person dead and another seriously injured. Authorities say this crash occurred just before 9 a.m. A Honda Element is said to have crossed over the median into the westbound side of the highway and slammed into a tractor-trailer.
The Honda's driver, a 22-year-old woman from Taunton, Massachusetts, was ejected from her car during the collision. She was pronounced dead at the scene. First responders had to cut the driver out of the tractor-trailer so she could be transported by Medevac helicopter to a Level One trauma center in Worcester. This accident remains under investigation, and authorities do not yet know the reason victim's Honda crossed into the westbound travel lanes of Mass Pike. There was a concrete median separating the eastbound lanes from the westbound lanes on this section of highway, but there does not appear to have been a guard rail or raised concrete barrier dividing one side of highway from the other.
The truck driver is a 52-year-old woman from New England.

If you have been involved a car accident involving a tractor-trailer, you should speak with a Boston