Car accidents involving pedestrians often have some of the most tragic outcomes. It is an unfortunate fact a car weighing over 2,000 pounds can do a tremendous amount of damage to a pedestrian, even at slow speeds. At faster speeds, the accident often ends in a fatality.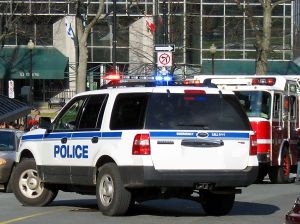 According to a recent news report from WWLP, a pedestrian was recently killed after being dragged hundreds of feet in a hit and run accident in Western Massachusetts. Authorities say they are looking for surveillance that may help them locate the suspect who allegedly struck a pedestrian on Route 5 with his or her car and then continued to drive hundreds of feet with the victim trapped beneath the vehicle. The victim died in this horrific crash crash, and the suspect allegedly kept driving and never stopped to wait for police and emergency personnel to arrive.
Police are not certain of the exact time of the accident but believe it occurred between one and two in the morning. The unknown suspect allegedly hit victim just south of a McDonald's restaurant and then dragged him underneath the car for around 300 feet. At this point, the suspect is believed to have a made a sharp turn, and victim's body was thrown from beneath the fleeing car.

Police have not released the name of victim because they wanted to make a positive identification and notify the family in private, but they did release the fact he was an Hispanic male between 20 and 30 years of age.
As part of their investigation, officers closed down the entire street and searched for debris from the car. They found a headlight and part of the car's front grill. They are also checking with all businesses and homeowners in hopes someone had a security camera that captured the incident on a recording, so they will be able to find out whose vehicle was involved in this fatal Massachusetts hit-and-run accident. They are aware the McDonald's restaurant had several cameras outside the restaurant and are checking to see if they were aimed at the location of the fatal car accident.
As our Boston car accident attorneys can explain, police investigators will typically post a "be on the lookout" alert, or "BOLO" as it is often called in police terminology, in Massachusetts for any cars with front end damage. They will also check with all local body shops to see if anyone brings in a car with recent front-end damage to see if they can identify the suspect. Many hit-and-run drivers think having the car repaired as quickly as possible is the best way to avoid being caught; but, in reality, that is often the way they end up getting arrested when police receive a tip from an auto body shop.
In addition to asking the public for help to see if anyone witnessed the fatal hit-and-run accident, police are also suggesting the suspect hire an attorney and turn him or herself in to the Springfield Police Department immediately.
If you are injured in an accident in Massachusetts, call Jeffrey Glassman Injury Lawyers for a free and confidential appointment: (617) 777-7777.
Additional Resources:
Pedestrian dragged hundreds of feet in deadly hit & run crash , May 8, 2015, WWLP News
More Blog Entries:
Woman Run Over by Own Car at Massachusetts Hotel, June 26, 2014, Boston Car Accident Lawyer Blog