According to a recent news article from Fox News, doctors performed a first of its kind operation and were able to successfully reattach the head of a toddler who had actually been decapitated in a serious car accident.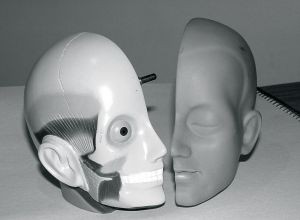 The accident occurred in Australia while the family was driving their car, and there was serious collision between their car and another vehicle. The mother in the driver's seat said she was saved by the airbags, but her toddler was not so lucky. She said his neck was broken, and he was airlifted to the hospital, where one of the most well known spinal surgeons learned that the child's spinal cord had broken and separated from the child's brain. Medically, this is considered a decapitation, though the skin and muscle tissue in the child's neck was still intact. For this reason, doctors use the term internal decapitation to describe this type of injury.
Doctors were amazed the child was still alive, and they were able to perform the six-hour lifesaving procedure that is being called a medical miracle. His surgeon first put a halo on the child's head and neck to stabilize it during surgery and during what the hoped would be a successful recovery. He then used a small wire and threaded it up the child's spine to reattach it to the child's brain. He then cut a part of child's rib off and used it as a bone graft at the base of the skull.   This surgeon, who is known as the godfather of spinal surgery, said this was worst of this type of accident he has ever seen or worked on.
Fortunately for the child and his family, the surgery appears to have been a complete success, and the child will be sent home shortly, where he must continue to wear the halo device for the next couple of months until the bone graft has become permanent.
As our Boston car accident attorneys can explain, even when a victim is fortunate enough to survive what would normally be a fatal accident, there may be a lifetime of rehabilitation expenses and future medical expenses. There may also be a need for a family member to take time off from work or even quit work entirely to care for the injured family member.   While every case is different, as the facts are never the same, you should discuss this issue with an experienced car accident lawyer, as you may be able to claim lost wages, future medical expenses, and future rehabilitation expenses, in addition to damages for pain and suffering and other types of special damages. In the case of a spouse that is injured or killed in a serious car accident, the surviving spouse may be able to file a separate claim for what is known as loss of consortium damages. This is a separate claim, because it is made directly in the name of the surviving spouse and not in the name of decedent's estate like other claims.
If you are injured in an accident in Massachusetts, call Jeffrey Glassman Injury Lawyers for a free and confidential appointment — (617) 777-7777.
Additional Resources:
Surgeons reattach toddler's head to neck following near-death car accident, October 2, 2015, Fox News
More Blog Entries:
Pedestrian Dragged Hundreds of Feet in Car Crash – Western Massachusetts, June 13, 2015, Boston Car Accident Attorney Blog