Reis v. Luckett, a case from the Supreme Court of the State of Montana, is an appeal dealing with the legal issue of causation in a car accident lawsuit. Essentially, there are four elements needed to prove negligence in a car accident civil action. The first element is that defendant owed plaintiff a duty of due care. The second element is defendant breached his or her duty of due care. The third element is causation, and the fourth and final element is damages.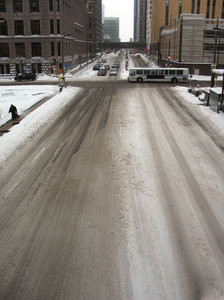 In the Commonwealth of Massachusetts, one of the most heavily litigated elements in a negligence case involving a car accident is the causation element.   It should be noted that legal causation is broken down into actual and proximate causation.
In Reis, plaintiff was traveling eastbound on a U.S. highway, and defendant was traveling south on a road about to cross/merge onto the U.S. highway. At this time, the roads were extremely icy, and there was heavy fog making visibility very limited. Defendant tried to slow down when approaching the intersection, but, despite his best effort, he hit two other cars and possibly a third. After the car accident, plaintiff did not report any injuries to the police or to the alleged at-fault driver (defendant), but said that later that day his back, neck and hand started hurting. He was specifically experiencing trouble with his fifth metacarpal in his hand, which is one's pinky finger.   He was treated for a few months from a friend who is a nurse practitioner with her own medical practice. He also saw a pain management specialist and an orthopedic surgeon.
Plaintiff later filed a car accident lawsuit in which he alleged defendant's actions were the cause of his damages. Defendant admitted to negligence but denied his breach of duty of care caused plaintiff's injury.
Car accident lawyers in Boston regularly handle what are known as clear liability cases. In a clear liability case, there is no question that defendant caused the accident, but the question of damages and causation still remain. Causation in this case is not whether defendant's actions caused the accident, since that is already established, but whether defendant's negligence caused the specific injuries alleged. Many insurance companies will try to claim plaintiff is suffering from a preexisting or unrelated condition that had nothing to do with the accident. You want to make sure to speak with a car accident lawyer who will be ready to fight for your right to a full and appropriate financial recovery if necessary.
In Reis, the judge held what is known as a special trial on the issue of causation and damages. In this case, the judge decided defendant did not cause plaintiff's injury, so there was no need to deal with the question of damages. There were issues about juror conduct and sufficiency of evidence, and a new trial was granted. Defendant appealed this ruling.   Ultimately, the state supreme court determined district court did not err as a matter of law in determining that a new trial was warranted and affirmed the lower court's ruling.
If you are injured in an accident in Massachusetts, call Jeffrey Glassman Injury Lawyers for a free and confidential appointment: (617) 777-7777.

Additional Resources:
Reis v. Luckett, December 2, 2015, Supreme Court of Montana
More Blog Entries:
Floyd-Tunnell v. Shelter Mut. Ins. Co. Uninsured Motorist Coverage and Stacking, July 3, 2014, Boston Car Accident Lawyer Blog