Anyone who lives in Boston has probably seen the Duck Tours boats riding around the streets or in the Charles River. The duck boats used in Boston, and various other tourist destinations around that world, are mainly World War II surplus amphibious vehicles designated as DUKWs. These DUKWs, nicknamed Ducks, by service members, are six-axle modified trucks designed to run on land and in water as a boat complete with a rudder and propeller. The vehicles were used to carry troops over rivers and beaches during invasions in the European theater of operations.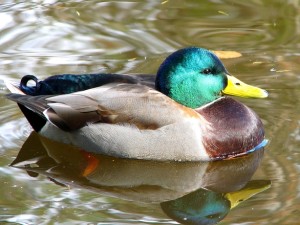 Since the end of the war, the Marines and Army no longer needed these vehicles, and many were scrapped. However, some still survive, and many of these are used give tours around Boston and other cities. The ones in Boston are given names like "Haymarket Hannah" and have become a very popular tourist attraction.
However, while the Ducks are great piece of history and can be a lot of fun, we are still talking about a vehicle that is around 70 years old and was not expected to last more than a year in operation. According to a recent news article from USA Today, one of these Ducks was just involved a deadly crash in Seattle. Authorities say the left front axle of the Duck sheered off during a crash with a charter bus that resulted in the death of four international college students.
A spokesperson for the National Transportation Safety Board (NTSB), the federal agency tasked with investigating deadly accidents involving commercial passenger vehicles, was asked whether the axel broke before the crash or during the crash. He said they did not know as of this time, but, through their accident reconstruction process, they hoped to develop a complete sequence of events in the crash.
As our Boston injury accident lawyers can explain, the NTSB has a very sophisticated process for reconstructing accidents and will eventually release its findings through the use of detailed reports. The agency may also make safety recommendations to avoid similar accidents in the future. The NTSB is the agency called in when there is a serious accident involving public transportation.
Witnesses to the accident say the say the boat's driver-side tire locked up, causing it to swerve into the charter bus. NTSB investigators said they also plan to investigate what the bus driver, as well as the driver of an SUV also involved in the crash, was doing just before the crash. While they have not said the exact reason for their decision, NTSB has decided it will determine a timeline of what all three drivers were doing in the three days prior to the deadly accident.
One interesting aspect of car accident liability deals with mechanical failure as part of an accident. For example, if you are driving a car, and the steering wheel falls of, and this causes and accident, you would not likely be responsible for the accident, but the automaker might be responsible for it. The reason you might not be responsible is because you are not a mechanic and are not expected to do that kind of maintenance check prior to driving. On the other hand, if you were driving a commercial motor vehicle, you would be responsible for completing a through pre-trip inspection at the beginning of each shift.
If you are injured in an accident in Massachusetts, call Jeffrey Glassman Injury Lawyers for a free and confidential appointment — (617) 777-7777.
Additional Resources:
Feds: Axle of duck boat in deadly crash 'sheared off', September 26, 2015, USA Today, by AP Wire
More Blog Entries:
Pedestrian Dragged Hundreds of Feet in Car Crash – Western Massachusetts, June 13, 2015, Boston Car Accident Attorney Blog