Massachusetts State Police have released information that one woman died after a serious four-car accident in Mansfield, Massachusetts, according to a recent news article from NECN.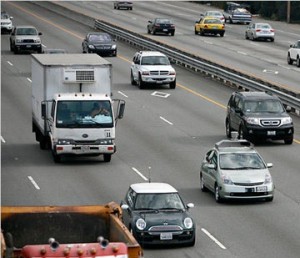 Authorities say the four-car crash occurred on Route 95 shortly after 3 a.m. Reports indicate a 27-year-old man from Revere, Massachusetts driving a BMW lost control of the vehicle and crashed into a Ford Explorer. Massachusetts State Police troopers are still conducting an investigation, along with the department's accident reconstruction and investigation team, and they do not yet know why driver lost control of the BMW. After hitting the Ford Explorer, which rolled over and landed in the median, the BMW broke down completely and was hit by a Lexus. A 25-year-old man from Dorchester, Massachusetts, was operating the Lexus.
When first responders arrived at the scene of this serious four-car accident, they discovered at least one occupant of each vehicle was in urgent need of medical attention and hospitalization. EMTs and paramedics did what they could before transporting victims to local hospitals.   Unfortunately, the 65-year-old woman who was a passenger in the SUV was very severely injured. She was taken to a local hospital, but she was soon pronounced dead.
Our Boston car accident lawyers note no arrests have been made in connection with this incident.
Accidents involving multiple vehicles can present challenges not seen in single vehicle accidents. Normally, if a car hits another car from behind, it is pretty easy to determine who is at fault in the accident. It is the responsibility of every driver to make sure they are giving assured cleared distance ahead (not tailgating) and are able to avoid an accident. However, if the driver is doing everything correct and is hit by yet another car, and the force of this crash caused victim's car to collide with a third car, the question of liability becomes more challenging.
There is no question that the at-fault driver who first caused the accident is responsible for damage he or she caused, and this includes damage to the car he or she actually hit. First at-fault driver will also likely be liable for any damage to all other vehicles involved in the accident. However, this does not mean first at-fault driver will be the only person responsible for all damage resulting from the accident.
For example, if the at-fault driver hits and other car, and that second car acts negligently after being hit and causes damage to a third party, both at-fault driver and the car he or she hit will be jointly liable for further damage caused.   This can get extremely complicated, and each driver's insurance company will try to argue the other driver was ultimately responsible. While it is possible they will come to an agreement quickly, this may take some time to resolve. For this reason, it is important to speak with an experienced car accident lawyer as soon as possible to get the process started.
If you are injured in an accident in Massachusetts, call Jeffrey Glassman Injury Lawyers for a free and confidential appointment: (617) 777-7777.

Additional Resources:
4 Car, Fatal Crash on Route 95 in Massachusetts, September 26, 2015, NECN
More Blog Entries:
Floyd-Tunnell v. Shelter Mut. Ins. Co. Uninsured Motorist Coverage and Stacking, July 3, 2014, Boston Car Accident Lawyer Blog