According to a recent news article from the Miami Herald, and entire family was killed in a single car accident.  While every car accident, even fatal ones, do not generally make headlines in a large city as they happen far too often, accidents like this are almost too horrific to truly comprehend.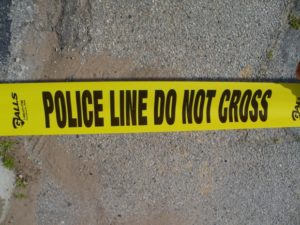 Authorities have said the accident occurred when a family of five where riding in new Chrysler 200 on their way back from a trip to Georgia.  They were traveling on Interstate 75 when they veered out of their travel lane and slammed into a large tractor-trailer that was stopped in the breakdown lane of the highway.  
When first responders arrived on the scene, they were dealing with a mass-casualty situation. The 37-year-old father was killed in the crash and pronounced dead on the scene, as was his wife who was 35-years-old. The couple's 15-year-old daughter and one of their twins age 10, were also killed in the crash.  The last victim, the other twin, was still clinging to life.  Paramedics did what they could to stabilize him on the scene of the fatal car wreck before transporting him to a local level-one trauma center.
After arriving at the hospital, he was rushed into surgery, and doctors worked for the next 12 hours to save his life.  Unfortunately, his injuries proved too severe, and he was pronounced dead as well. Surviving relatives are reportedly devastated by their loss and have established a crowd source fundraising page to pay for the five funerals.
As our Boston car accident lawyers can explain, serious accidents involving multiple victims can raise complications when dealing with a liability insurance company.  The first thing to understand is that, even if the driver was ultimately determined to be at fault in the accident, the passengers are generally not going to be assigned any liability in connection with the crash.  While there might be exceptions to that rule, they would be few and far between and would require conduct on behalf of the passenger that actually contributed to the crash.
One of the best things you can do is to have every victim of the crash come talk to an experienced car accident lawyer at the same time, so that he or she can evaluate all of the claims and see what can be done to increase the chances of obtaining a full and appropriate financial recovery for as many victims as possible.
Another thing to understand in a multiple victim car accident is that a typical car insurance policy has limits for how much it will pay to each victim and for how much it will pay for the entire accident.  Usually, the number it will pay for the entire accident is twice what it will pay to a single victim.  For example, if car accident insurance policy will pay up to $50,000 for a single personal injury, it will probably pay a total of $100,000 for the entire accident, even if far more damage was done.  For this reason, you may have to discuss other possible sources of recovery with your car accident lawyer such as underinsured motorist coverage (UIM).
If you are injured in an accident in Massachusetts, call Jeffrey Glassman Injury Lawyers for a free and confidential appointment — (617) 777-7777.
Additional Resources:
Entire family killed in crash on Florida highway, March 21, 2017, By Alex Harris, Miami Herald
More Blog Entries:
School in Falmouth Holds Memorial for Student Athletes Killed in Crash, Feb. 12, 2017, Boston Car Accident Lawyer Blog