According to a recent news article from the Salem Patch, a 51-year-old man died as a result of injuries he sustained during a serious car accident. However, first responders were actually on the scene for another fatal accident when they discovered the second fatal accident.  These accidents are not believed to be related.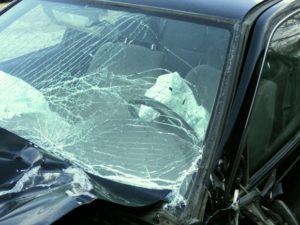 Local police and Massachusetts Department of Transportation (MassDOT) personnel were called to the scene of a crash of a 57-year-old man.  This first accident scene was on an on-ramp to a highway, and this was about 7:30 a.m. While these officers were investigating the first wreck, they observed a pickup truck that had managed to crash through a metal guardrail and was upside down in a ditch behind the guardrail.When they went down into the embankment, they found the truck empty, but located the driver near the heavily damaged vehicle.  He was not responsive when first responders arrived.  Paramedics did what they could to stabilize this victim and rushed him to a local level-one trauma center, where he was rushed into surgery.  Unfortunately, his injuries proved too severe, and doctors pronounced him dead a few hours after he arrived.   It appears that there was initially some confusion as to the order of these two fatal car crashes, but it is suspected that both accidents were unrelated single vehicle crashes.
Single-vehicle crashes occur all the time.  In some cases, the driver is able to explain exactly what happened, but in many other cases, it is the state police accident reconstruction team that must be figure out what happened from the evidence available to them involving the cause of the crash.
This first thing to understand, as our Boston car accident lawyers have seen on various occasions over the years, is that what the police initially call a single vehicle accident can actually mean different things.  In some cases, a driver simply loses control of the vehicle and crashes.  This can result in serious or fatal injuries.  If there were passengers in the car, they may have a valid claim against the at-fault driver's insurance company.
In other cases, the crash may be a result of a defectively manufactured vehicle or component or a negligently repaired vehicle.  This may lead to the possibility of filing a car accident lawsuit against the manufacturer of the car, the car dealership, or a service center, assuming the driver did not do the repairs personally.  These days almost everyone takes their car to a garage to get fixed rather than trying to the do the job themselves.
In other cases, it was actually another car that caused the victim to wreck, but that at-fault driver leaves the scene of the accident without ever having made contact with the victim's vehicle.  For example, if a driver swerves into the lane of another car, this could cause the second vehicle to take evasive action to avoid a crash, but end up crashing anyway.  The at-fault driver may then leave the scene.  You should discuss this with your car accident lawyer.
If you are injured in an accident in Massachusetts, call Jeffrey Glassman Injury Lawyers for a free and confidential appointment — (617) 777-7777.
Additional Resources:
Salem Man Killed In Manchester Car Crash, March 20, 2017, By Taylor Rapalyea, Salem Patch
More Blog Entries:
Salem Man Killed In Manchester Car Crash, March 20, 2017, By Taylor Rapalyea, Salem Patch