Car insurance is required for drivers in Massachusetts. Consumers agree to pay premiums and obey state rules in exchange for prompt coverage of losses associated with car accident claims.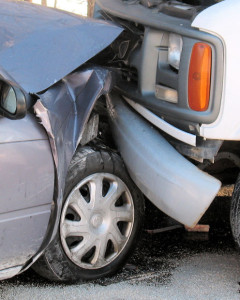 Unfortunately, many insurers fail to uphold their end of the deal. They certainly don't act "like a good neighbor" and they aren't "on your side" when it comes to your claim.
In fact, the Massachusetts Attorney General's Office has more than once penalized the auto insurance industry in recent years for running afoul of the law. Investigations have revealed widespread overcharging of customers and in some cases, even dropping good drivers despite the state's "clean-in-three" rule. 
Of course, insurance companies must manage risk. It's not entirely unreasonable that motorists with poor driving records might have to pay higher premiums or that some might be dropped. The problem has been that groups of insureds in Massachusetts have been unfairly targeted.
Take for example the 2012 case against Metropolitan Property and Casualty Insurance Company (Met P&C). Two years earlier, the state attorney general's office launched an investigation into the termination of some 2,600 insurance policies in violation of the state's "clean-in-three" rule.
This rule is a provision of the Commonwealth Automobile Reinsurers (CAR) rules, which stipulate that auto insurers can't suddenly drop the policies of motorists who have had a clean driving record – no traffic tickets or crashes – for a full three years.
Following a lengthy investigation, the state attorney general's office reported improper non-renewal of policies left consumers scrambling to obtain adequate coverage. In the end, the company was forced to pay $345,000 in restitution to customers and $50,000 to the Commonwealth. Of that $345,000, the company paid $35,000 to 56 customers – an average of $625 each – after it was discovered they were unfairly forced to buy coverage from the Massachusetts Automobile Insurance Plan. These plans were far more expensive and didn't offer as much coverage as their previous policy. And again – these were drivers who had done nothing wrong.
It appears insurance companies were dropping consumers based on zip code. When claims went up in a particular area, they began dropping innocent insureds in that region to "manage the risk." In some states, that is still legal. Not so in the Commonwealth.
But the bad practices didn't stop there.
In 2013, the attorney general's office announced four auto insurance companies settled allegations of overcharging customers as it related to surcharges. Accidents are surchargeable if:
The involved operator is more than 50 percent at-fault;
Vehicle is a private passenger car;
Accident involves claim of more than $500;
Claim payment is for bodily injury or damage to someone else's property.
However, drivers can appeal such charges, and if the charges are vacated, the insurer has to give a refund. But the attorney general's office found a number of auto insurers failed for years to offer consumer refunds when warranted. Those companies, including Met P&C, were ordered to repay $170,000 plus 6 percent interest to consumers who were overcharged. Plus, they were subject to audits that would have potentially required them to pay more.
Then in 2014 came the announcement of a four-year investigation into auto insurance practices of overcharging motorcycle owners for insurance. A total of $57.5 million was refunded to motorcyclists by 19 insurance companies in the Commonwealth as a result of the inquiry, which involved more than 40,000 insurance policies. Companies were reportedly using inflated and un-depreciated values of motorcycles to calculate premium rates.
Last year, The Boston Globe reported car insurance rates rose by 6 percent in a single year, as insurers worked to recover losses from a harsh winter season that resulted in higher Boston car accident rates.
If you have been involved in an accident with serious injuries, do not assume you can settle the matter on your own. It's imperative that you contact a legal team with extensive experience to assist you and ensure you receive fair compensation.
If you are injured in an accident in Massachusetts, call Jeffrey Glassman Injury Lawyers for a free and confidential appointment — (617) 777-7777.
Additional Resources:
Auto Insurance Company to Pay $345,000 to Consumers Settling Claims That Policies Were Wrongfully Terminated, Sept. 19, 2012, Massachusetts Attorney General's Office
Motorcycle Owners to Receive $14.6 Million in Refunds Through Settlement With Commerce Insurance,  July 7, 2014, Massachusetts Attorney General's Office
More Blog Entries:
Update: Driver in 2013 Boston Car Accident Recently Sentenced, Feb. 20, 2016, Boston Car Accident Lawyer Blog