Recently, the Florida Supreme Court issued a sound ruling against an auto insurance company that tried to evade responsibility for denying and dragging on an injury claim for four years.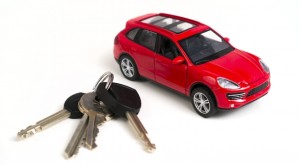 In Fridman v. Safeco Ins. Co. of Ill., the state high court ruled an insurer that paid the policy limits on the eve of trial – four years after the underlying car accident and two years after the injured man filed a lawsuit for determination of liability – wasn't immune from responsibility to pay those damages or any stemming from a future bad faith action.
The case reminds our Boston car accident attorneys of one in Massachusetts several years ago. In Chery v. Metropolitan Property and Casualty Insurance Co., the Massachusetts Court of Appeals ruled it was not enough that an insurer who violates insurance law simply pay a claim right before trial. The reason is insured victims suffer damage as a direct result of delayed payment. 
Here, plaintiff was injured in a crash and incurred medical expenses. At the time of the crash, plaintiff was a passenger in a motor vehicle that was insured by defendant company. She submitted a claim to the insurance company for personal injury protection (PIP) benefits, pursuant to G.L. c. 90, Section 34M. She asked that the company pay her medical bills.
However, when the company did not pay these expenses within the time allotted by statute, she filed a lawsuit against the insurer, asserting it had violated both PIP law and G.L. c. 93A, Section 9, which deals with unfair insurance settlement practices.
Eleven months after the car accident and six months after filing her complaint,  insurer decided to pay the outstanding medical bills. At that point, it moved for summary judgment. Insurer argued that because it had made the payment in full prior to entry of judgment, there was no actionable controversy as to the contract claim under state PIP laws. The company also asserted that because claim was unable to show any actual loss or injury that was causally related to the company's failure to act sooner, it shouldn't have to pay.
The district court agreed and the appellate division affirmed. However, the Massachusetts Court of Appeals reversed in part, as it related to violation of G.L. c. 176D, Section 3(9)(f). This statute prohibits insurance companies in the Commonwealth from failing to effectuate prompt, fair and equitable settlements of claims in which liability has become reasonably clear.
In fact, defendant insurer in this case never disputed that fact. What they argued was that because the settlement was eventually paid, that should be adequate to deny plaintiff further remedy.
The appellate court ruled that notwithstanding the insurer's ultimate payment of outstanding bills, plaintiff did show – for purposes of surviving summary judgment – she had suffered a loss as a result of the insurer's conduct.
The whole purpose of the law is to encourage insurers to settle legitimate claims without forcing insureds into unnecessary lawsuits in order to obtain relief. Here, the unexplained failure to settle the claims – even after liability was reasonably clear – caused plaintiff injury because it left her with no choice but to initiate litigation against the company to obtain the benefits to which she was entitled.
If you are injured in an accident in Massachusetts, call Jeffrey Glassman Injury Lawyers for a free and confidential appointment — (617) 777-7777.
Additional Resources:
Chery v. Metropolitan Property and Casualty Insurance Co., June 16, 2011, Massachusetts Court of Appeals
More Blog Entries:
Report: Lawsuit Settled Over Deadly Car Accident at Harvard Football Game, Feb. 17, 2016, Boston Car Accident Lawyer Blog