More than 20 million visitors come to Boston each year, where they join thousands of local residents in using taxi cabs and an increasing number of ride-sharing services to get around the city. Such rides are not without risk, and resulting collisions increasingly require significant knowledge and experience in determining liability for serious and fatal injuries.
There are more than 5,000 taxi cabs in the City of Boston, and new ride-sharing services like Lyft and Uber have exponentially increased options for traveling throughout New England, whether you are visiting or are a life-long resident just trying to reach your destination as safely and conveniently as possible.
Western Mass News reports a Boston man is headed to prison after a St. Patrick's Day crash that claimed the life of a 39-year-old woman who was riding home from the airport in a taxi cab. The 43-year-old driver will serve up to 8 years in prison after rear-ending the taxi at more than 120 miles an hour. A little more than a year ago, a Boston taxi accident made the The New York Times after a taxi jumped the curb at Boston Logan International Airport, sending 10 people to the hospital.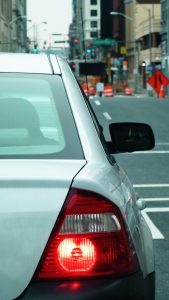 Like truck drivers and other  types of commercial drivers, taxi cab drivers are paid fares based on mileage, which often incentivizes speeding and other dangerous or negligent driving behaviors. Motor vehicle collisions involving taxi cabs in Massachusetts should always be reviewed by an experienced Boston car accident attorney. While additional insurance may be available compared to a collision involving a private automobile, these types of claims are often complicated by a number of factors, including a driver's status as an independent operator.'