More than 20 million visitors come to Boston each year, where they join thousands of local residents in using taxi cabs and an increasing number of ride-sharing services to get around the city. Such rides are not without risk, and resulting collisions increasingly require significant knowledge and experience in determining liability for serious and fatal injuries.
There are more than 5,000 taxi cabs in the City of Boston, and new ride-sharing services like Lyft and Uber have exponentially increased options for traveling throughout New England, whether you are visiting or are a life-long resident just trying to reach your destination as safely and conveniently as possible.
Western Mass News reports a Boston man is headed to prison after a St. Patrick's Day crash that claimed the life of a 39-year-old woman who was riding home from the airport in a taxi cab. The 43-year-old driver will serve up to 8 years in prison after rear-ending the taxi at more than 120 miles an hour. A little more than a year ago, a Boston taxi accident made the The New York Times after a taxi jumped the curb at Boston Logan International Airport, sending 10 people to the hospital.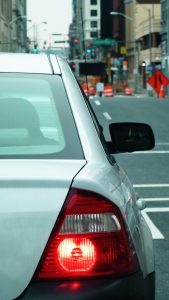 Like truck drivers and other  types of commercial drivers, taxi cab drivers are paid fares based on mileage, which often incentivizes speeding and other dangerous or negligent driving behaviors. Motor vehicle collisions involving taxi cabs in Massachusetts should always be reviewed by an experienced Boston car accident attorney. While additional insurance may be available compared to a collision involving a private automobile, these types of claims are often complicated by a number of factors, including a driver's status as an independent operator.'
Taxi and Ride-Sharing Liability Insurance Claims in Boston
Unfortunately, taxi passengers enjoy fewer protections in Massachusetts than many areas of the country, which have better oversight of the industry and require better insurance overage. Unlike most other large cities, Boston only requires tax drivers to carry auto insurance coverage of $20,000 per person, $40,000 per accident. By comparison, New York and Los Angeles both require limits of $100,000/$300,000.
This means your Boston taxi injury lawyer must be comprehensive when it comes to carefully identifying all responsible defendants and their available insurance coverages. Insurance coverage available in the wake of a Massachusetts taxi cab accident may include commercial auto insurance, commercial property insurance, general liability insurance, commercial umbrella insurance, workers compensation and insurance for employment practices liability.
A driver's status as an employer or independent contract can be an important distinction. Whether a Massachusetts employer can be held liable for the actions of an employee is governed by the principles of agency law. In general, employers are vicariously liable for the negligence of employees while the employee is acting within the scope of employment. Employers may also be held liable for negligent hiring and retention when it can be show, for example, that a driver's poor safety record should have precluded him from driving for hire.
Our experienced Boston accident lawyers know such liability claims are a primary reason why companies attempt to classify commercial drivers as independent contractors. Increasing emphasis is also being placed on the liability of ride-sharing services like Lyft and Uber, which continue to grow in popularity (which in turn is putting even more financial pressure on traditional taxi cab companies).
Lyft and Uber Injury Claims in Boston
The nation's largest ride-sharing services have enjoyed explosive growth in recent years and have been particularly aggressive when it comes to using independent contractors to shield themselves for liability associated with traffic accidents, and even sexual assault. This latter is particularly concerning because of the rising popularity of using such services to ride home safely from the city's bars and nightclubs.
Lyft launched in June 2012 and is not providing more than 1 million rides a day in 300 U.S. cities. The company is valued at more than $15 billion.
Uber operates in 785 cities worldwide. The company was founded in 2009 and has raised more than $22 billion in funding.
Taxis and limousines are licensed by state or local authorities and must undergo routine inspection. Taxi operators must also be licensed commercial drivers and must carry commercial auto insurance. The Center for Insurance Policy and Research notes most auto insurance coverage for private drivers exclude livery (driver-for-hire) coverage. This applies to liability insurance, personal injury protection coverage in no-fault states, comprehensive coverage and collision, and UM/UIM (uninsured/underinsured motorist) coverage. That could leave a driver without any coverage at all in the event of a collision.
In response to liability insurance issues and pressure from government regulators, ride-sharing companies have increasingly adopted significant liability insurance coverage of their own. Uber and Lyft both provide liability coverage of $1 million while passengers are riding with a driver. However, insurance coverage may depend on a driver's status at the time of a collision.
Uber, for example, provides $50,000/$100,000 limits and $25,000 property damage coverage when a driver is online and available with Uber, but before a ride-request is accepted. Once a request is accepted, coverage increases to at least $1 million while traveling to pickup a rider and while a ride is in progress. Uninsured/underinsured motorist coverage is also provided in the event of a collision with an at-fault third party who lacks insurance or lacks adequate insurance to cover damages.
Thus, available coverage will depend upon the status of the Uber driver at the time of a collision. If an Uber driver strikes a pedestrian while available through the ride sharing app, coverage may be $950,000 less than had the collision occurred while the driver was enroute to or traveling with a paying rider. Should the driver not be working for Uber at the time of a crash, his or her own private auto insurance coverage limits would likely apply.
As you can see, personal injury and wrongful death claims involving taxi cabs or ride-sharing services share unique complexities in addition to all of the elements of causation, liability and damages, inherent in any traffic collision claim.
If you are injured in an accident in Massachusetts, call Jeffrey Glassman Injury Lawyers for a free and confidential appointment — (617) 777-7777.
Additional Resources:
NuTonomy Suspends Boston Self-Driving Car Pilot After Fatal Uber Crash, March 21, 2018, By Stephen Edelstein, The Drive
February 7, 2018, CBS Boston Local
More Blog Entries:
Filing a Boston Truck Accident Lawsuit, Sept. 28, 2017, Boston Car Accident Lawyer Blog