A teenage driver allegedly slammed into a couple pushing their 1-year-old in a stroller one afternoon in the South End, near Columbus Avenue and Dartmouth Street. According to the Boston Globe, both parents, in their 30s, were last listed in critical condition. The child was transported to Tufts Medical Center, evaluated and later released.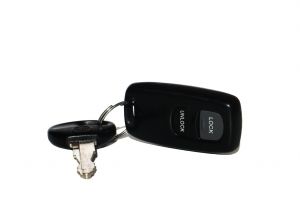 The accident happened shortly after 3:00 p.m. After slamming into the pedestrians, the vehicle hit a pole at Lawrence and Dartmouth streets and then sideswiped a brownstone at Officials have not yet determined exactly how the accident happened nor how the driver would be cited.
Our Boston car accident lawyers understand that teenagers are some of the most dangerous drivers out there. Their inexperience behind the wheel not only puts them at some serious risks for accidents, but it also endangers the travelers around them. While they're more prone to accidents, such accidents don't have to happen. And that's where parents and guardians step in. We are some of the most influential people in these young driver's careers behind the wheel.

The truth of the matter is that motor-vehicle accidents are the number one killer of teens in the nation. New drivers are four times more likely to be killed and 14 times more likely to be injured than any other group. By a 2-to-1 margin, teens are more likely to kill someone with them than themselves, according to the Massachusetts Registry of Motor Vehicles.
But you can help to lower these risks. Step up and chat with your teen driver today. Consider the following when talking to them:
-Insist that they wear a seat belt. In the state of Massachusetts all drivers and passengers who are 12-years-old and older must wear seat belts. Do it because it's the law, and do it because it could save your life.
-Practice safe driving behavior. When you're driving, show your teen passengers the proper and safe way to drive. They learn a majority of their driving habits from you — make sure they're safe ones.
-Forbid drowsy driving. Limit the times when your driver is behind the wheel. Keep them from behind the wheel during late hours. During this time, they're more likely to get into an accident not only because it's dark but because of drowsiness, too.
-Set household driving rules for your teen and stick with them.
-Make sure that you ride along with them periodically. They may be able to drive by themselves, but that doesn't mean that they don't need supervision. Check in on your teen's driving habits and make sure they're developing properly. Suggest adjustments where needed.
-Enforce the state's GDL laws. These laws are in place to help to protect our youngest drivers.
-Speak to their desire to be smart. As we have learned in our research, being a "safe driver" is not something teens aspire to become. Smart driving, on the other hand, combines skill and safety, and is something teens can attain.
-Do not allow your teenager to drive with other teen passengers in the car until he or she is experienced behind the wheel. The presence of other adolescents in the car greatly increases the risk of a crash and the risk increases with each additional passenger.
-Slow down. Teens tend to have the need for speed due to their impulsive nature and poor judgment. Thirty-seven percent of male drivers between the ages of 15-20 were speeding right before their fatal crash.
If you or someone you love was involved in a car accident, contact Jeffrey S. Glassman for a free and confidential consultation to discuss your rights at (617) 777-7777.
More Blog Entries:
New Vehicle Safety Features Stop Accidents Before They Happen, Boston Car Accident Lawyer Blog, October 8, 2013
Eight Fatalities After Church Bus Collides with Semi-Truck, Boston Car Accident Lawyer Blog, October 4, 2013