Prom is just as much about how you show up as what you wear.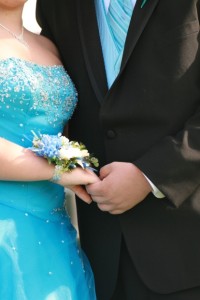 So how is your teen getting to the prom this year?
Some of the options laid out in a recent Associated Press story:
Limousine
Charter/ Party Bus
Uber/ Lyft/ Other Ride-Sharing Service
Taxi
Drive Themselves
Generally, the thinking is that the option for those teens who refuse to be driven by their parents is to hire a driver. There is some wisdom to that, especially when you consider a recent poll that found more than 90 percent of teens believe their fellow classmates will drink and drive on prom night – but less than 30 percent believed that came with a high degree of danger. Another survey found that 1 in 10 teens reported being a passenger in a vehicle driven by someone under the influence of alcohol or drugs on prom night.
That is truly terrifying.
Still, our Boston car accident attorneys want to make it clear there is no option that is going to be 100 percent safe.
Let's take limousine services, for example. As a New York Times story from July 2015 pointed out, there is a critical safety problem with stretch limousines. These vehicles are made by cutting an ordinary car in half and using plates to extend the floor and roof. Pillars in a normal car that run from ceiling to floor protect the passenger compartment. However, in stretch limousines, passengers don't have the protection of these pillars. That means passengers of limousines in side-impact crashes are particularly vulnerable. Further, there is no airbag big enough to protect back seat passengers in a stretch limousine.
On top of that, you can't always be assured that drivers (and this goes for party buses, taxis and Uber too) are properly vetted. Take the recent case of a limousine driver who caused a fatal wreck in Illinois while transporting a group of six people from Wisconsin to the Chicago airport. He was blinded by the sun, struck a median and overturned. He was only 20-years-old and was assigned to transport passengers across state lines, despite federal regulations only allowing over-21 drivers to do so. One person died and six were injured. It was later revealed the limo service hadn't conducted driver background checks (and this one had a poor driving record), didn't keep vehicle maintenance records and failed to monitor drivers for fatigue. This wasn't a group of prom-goers, but it shows how some of these companies operate.
With regard to party buses, there have been a number of injuries and fatalities in recent years involving these vehicles. For example in New Jersey, a teen was killed when he stuck his head out of a party bus through an escape door as it passed under a bridge. In another case out of Kansas, a young woman was killed after being thrown from a party bus when the driver made a sharp turn and hit a bump.
These for-hire services are required to carry insurance. Still, our Boston car accident lawyers know it's not a bad idea for parents to also check their own uninsured/ underinsured motorist coverage policies to make sure their teens will be covered in the event they are injured in a crash with someone else driving. UM/ UIM coverage steps in when the other driver either lacks insurance or doesn't have enough insurance to cover the full extent of damages.
Although you can't protect your teen from every possible danger they may encounter – on prom night or otherwise – you can carefully research the company you plan to transport your teen on that special day. Make sure to choose a reputable service, know the vehicle capacity limits (and make sure overcrowding won't be an issue), check out the vehicle and know the alcohol and drug policy of the company.
If you are injured in an accident in Massachusetts, call Jeffrey Glassman Injury Lawyers for a free and confidential appointment — (617) 777-7777.
Additional Resources:
Party buses and proms: Who's liable? April 8, 2016, By John Potts, Minnesota Star Tribune
More Blog Entries:
Head-on Collision Caught on Camera in Newton, April 13, 2016, Boston Prom Accident Lawyer Blog