According to a recent report from the Boston Globe, two people were killed when a hired vehicle allegedly drove across the median dividing Interstate 195 in Westport and then crashed into a car traveling in the opposite direction.  This crash was a head-on collision, and it resulted in a chain reaction crash in that lane of travel in which three people were killed.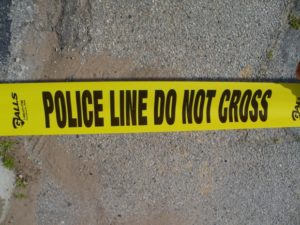 Massachusetts State Police (MSP) said there were two people in the hired vehicle, which was a 2005 Dodge Caravan. Both occupants in the Dodge van were killed in this tragic Westport collision. There was another passenger in the Dodge that survived the crash and was taken to a local level-one trauma center in nearby Rhode Island.  Westport is located fairly close to the border of Massachusetts and Rhode Island.
The car that the Caravan allegedly crashed into was carrying a family of three.  The mother, a 23-year-old woman, was killed in this fatal car accident.   The father was taken to another local level-one trauma center, and the toddler was taken to a local children's emergency hospital.  The condition of these two victims has not yet been released, but it is believed that they both sustained very serious personal injuries as result of this fatal crash.
After the van crashed into the BMW carrying this family of three, a Subaru crashed into them, and the car burst into flames. The driver of the Subaru was a 27-year-old man from Vermont, and he suffered what have been described as minor injuries as a result of this horrific crash, and he was taken to yet another local hospital.   The police are still investigating the cause of this tragic car accident and have not yet said why the car crossed the median.  It should be noted that nobody has been charged with any crime or accused of negligence as of the time of this article.
One thing to keep in mind when dealing with a collision involving so much damage and so many accident victims, is that time is often of the essence in terms of obtaining a full and appropriate financial recovery.  As you can discuss with your Boston car accident lawyer, crash liability policies will typically have a limit on the total the company will pay per personal injury per person and the total they will pay for all personal injuries as a result of the accident.  For example, if a policy has a $25,000 limit per person per personal injury and a $50,000 limit per accident, this means the most it will pay to any one victim is $25,000, and the most it will pay total is $50,000.  In other words, if there are five people who all suffered a serious personal injury in a Boston car accident, the most the insurance company will pay is $50,000, so you want to make sure you file a claim in a timely manner.   However, even if the policy limit does not cover your total loss, there may be other sources of recovery you can discuss with your attorney.
If you are injured in an accident in Massachusetts, call Jeffrey Glassman Injury Lawyers for a free and confidential appointment — (617) 777-7777.
Additional Resources:
3 people killed in head-on collision in Westport, September 28, 2016, By Dylan McGuinness, Boston Globe
More Blog Entries:
Report: Fall River Teen Killed in Car Crash on Way to Prom, June 26, 2016, Boston Car Accident Injury Lawyer Blog