The only child of famed actor Paul Walker, who died three years ago in a fiery car accident, reached a $10.1 million settlement with the estate of the man who was driving the Porsche Carrera GT.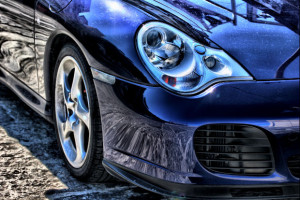 However, that should not affect a case the girl still has pending against Porsche, alleging defective design and manufacturing of the sports car.
A representative for the driver's estate released a statement indicating the driver, Roger Rodas, was partially responsible for the accident. However, that does not change the fact that the vehicle manufacturer bore significant responsibility for what happened, he said.
You may recall the crash occurred while Walker, 40, was on break from filming the seventh installment of the "Fast and the Furious" franchise series. He and Rodas, a 38-year-old husband and father, were at a charity event when they decided to drive away in the Carrera GT. Authorities would later say the vehicle was traveling 90 mph (a fact contested by the families of both Walker and Rodas) when Rodas, an auto shop owner, lost control of the car and it smashed into several trees and a concrete pole. Both men died within seconds as the vehicle burst into flames. 
Since then, a number of lawsuits have been filed:
Walker's 17-year-old daughter filed a wrongful death lawsuit against the Rodas estate;
Walker's daughter filed a product liability lawsuit against Porsche;
Rodas' estate filed a product liability lawsuit against Porsche;
Rodas' estate filed concurrent cases in state and federal court against numerous defendants in the manufacturer and supplier chain.
The wrongful death lawsuit filed by Walker's daughter, Meadow, against the Rodas estate was reportedly settled in 2014, though it only just recently became public. It's unclear at this point whether the money for that $10 million settlement came directly from Rodas' estate or from his insurance company or some combination of both.
Walker's product liability claim against Porsche is still pending, and those involved say it won't be affected by the recent ruling of a federal judge dismissing the Rodas estate claim against the car maker.
The product liability claim filed by Rodas' widow alleged the vehicle had a combination of defects that resulted in the crash. She asserted that the vehicle had faulty suspension, lacked a racing fuel cell, didn't have a "racing cage" and couldn't withstand a side impact. The judge, however, ruled that the side impact argument was moot because the fatal impact came from the front, when the vehicle struck the lamppost. This was something her own expert witness acknowledged. Judge also found as a matter of law that plaintiff hadn't proven that the fatal impact was the cause of any other alleged defect.
Legal analysts speculate this will likely have a negative affect on the Rodas estate's pending state court cases.
However, it may not have any bearing on Meadow's pending product liability lawsuit. That's because while Rodas was reportedly killed by the initial impact, Walker died as a result of the fire. Attorneys for Meadow say he was "trapped and burned to death because of the vehicle's defects."
Although $10 million may sound like a significant amount, consider that part of that inevitably goes toward legal fees. But beyond that, Walker's estate estimates he would likely have earned approximately $80 million throughout the rest of his life and career as a Hollywood movie star, had he lived.
Porsche has denied liability for the fatal car accident, arguing Walker was to blame for his own death because the vehicle was improperly maintained and misused.
If you are injured in an accident in Massachusetts, call Jeffrey Glassman Injury Lawyers for a free and confidential appointment — (617) 777-7777.
Additional Resources:
Daughter of Paul Walker received $10M settlement from driver of car in fatal wreck, April 8, 2016, By Hames Queally, The Los Angeles Times
More Blog Entries:
How is Your Teen Getting to the Prom? Massachusetts Liability Questions to Consider, April 11, 2016, Boston Car Accident Lawyer