The only child of famed actor Paul Walker, who died three years ago in a fiery car accident, reached a $10.1 million settlement with the estate of the man who was driving the Porsche Carrera GT.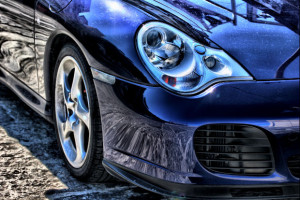 However, that should not affect a case the girl still has pending against Porsche, alleging defective design and manufacturing of the sports car.
A representative for the driver's estate released a statement indicating the driver, Roger Rodas, was partially responsible for the accident. However, that does not change the fact that the vehicle manufacturer bore significant responsibility for what happened, he said.
You may recall the crash occurred while Walker, 40, was on break from filming the seventh installment of the "Fast and the Furious" franchise series. He and Rodas, a 38-year-old husband and father, were at a charity event when they decided to drive away in the Carrera GT. Authorities would later say the vehicle was traveling 90 mph (a fact contested by the families of both Walker and Rodas) when Rodas, an auto shop owner, lost control of the car and it smashed into several trees and a concrete pole. Both men died within seconds as the vehicle burst into flames.  Continue reading