A woman in Salem (Oregon, that is) was awarded $800,000 in damages against the city after a public workers employee reportedly crashed into the side of her vehicle in April 2013. The city worker was reportedly working on electrical boxes along a bustling street. Intending to make a U-turn, he positioned his vehicle under the traffic light and, while repositioning his vehicle, plaintiff made a left turn onto the road.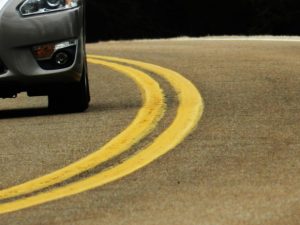 The two drivers dispute what happened next. Plaintiff alleges she was in the left lane and was starting to pass the truck when the driver suddenly initiated his U-turn and hit her passenger-side door. Defendant worker said not so, he started to turn when no vehicles were near and was a quarter of the way through his turn when plaintiff tried to pass him.
Either way, the U-turn was illegal so defendant was cited and ultimately, he was found guilty of that. However, that citation wasn't admissible evidence in civil court. Plaintiff then sued the city for vicarious liability for the worker's negligence and now, a jury has decided the worker was 90 percent to blame for the crash. 
Jurors awarded her the total cost of her medical bills plus $438,000 in non-economic damages, which equals about $862,000, the Statesman Journal reported. City council has filed a motion with the court to reduce that amount to $600,000, which is an amount set in state statute that strictly limits the amount of damages recoverable from a public entity. However, as plaintiff pointed out, the contingency fee agreement with her attorney is for 40 percent – which is a fairly standard amount for a complex personal injury lawsuit. But that means the amount plaintiff would collect would actually be less than her medical bills.
Generally, Massachusetts public entities will be subject to payment of all compensatory damages, but are not liable for any punitive damages in excess of $100,000, per Mass. Gen. Law. ch. 258, Section 2. The Massachusetts Bay Transportation Authority, however, isn't liable for compensatory damages in excess of $100,000.
And that's what many people don't understand about some of these cases. They see a sizable figure like $800,000 and think plaintiffs are getting rich here. Generally, that's not the case. These damage awards are intended to help make them whole again, to whatever extent that is possible. Car accident attorneys in Boston know in many cases, we have to fight for every dime. Contingency fee structures are in place so that people who ordinarily wouldn't be able to afford a good lawyer can do so without having to pay hefty fees up front.
This would have been considered a complex car accident case because of the fact that plaintiff was up against a public agency. Anytime one files a lawsuit against the government, there are a number of complications that are considered.
In this case, according to news records, plaintiff was 67-years-old at the time of the crash, and suffered serious injury to her lower back. This resulted in the need for spinal surgery, which in turn led to a horrible infection that caused her brain damage. She spent eight months in three hospitals and two nursing homes. She was in a coma for four months. Doctors informed her daughter that if she survived, she would most likely live in a vegetative state. Today, two years later, she's doing much better – to the point she's actually been able to go back to work. But she still suffers some lasting effects.
The city argued the extent of her injuries had to do with a pre-existing condition, and were not caused by the crash. There is no word yet on whether the city will appeal.
If you have suffered personal injury in Massachusetts, call Jeffrey Glassman Injury Lawyers for a free and confidential appointment — (617) 777-7777.
Additional Resources:
Salem loses $800k lawsuit after crash, June 16, 2016, By Kaellen Hessel, Statesman Journal
More Blog Entries:
Deadly Plymouth Area Car Accident Involved Wheelchair Transport Van, June 17, 2016, Boston Car Accident Lawyer Blog