According to a recent news article from WPRI, a teen in Fall River was killed in a car accident while driving to her prom.  The Massachusetts State Police (MSP) is investigating the cause of the fatal Fall River car accident, along with local police.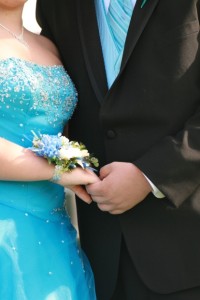 Authorities say the accident only involved one car and happened around 6 p.m. as she was driving to her prom.  She was driving with a male passenger who was going with her to the prom.  She was 18-years-old at the time of her death.
When authorities arrived at the scene of what turned out to be a fatal car accident, they found the driver severely injured.  They did what they could to provide immediate medical attention and then transported to her a local level-one trauma center.  Unfortunately, due the severity of her injuries, doctors were not able to save her, and she was soon pronounced dead.
While the cause of the accident is still under investigation, they do know that the car rolled over in the violent crash.  The male passenger was injured as well, but his injuries were not believed to be life threatening. It is obvious that in speaking with the survivor, police will likely learn some more insight into what caused the fatal Fall River car accident. As is standard with all car accidents in which a person is killed, the state police will utilize their accident reconstruction team during the investigation.
The victim was a member of the Boys and Girls Club and was very well known in her community.  The police shut down the street in front of the Boys and Girls Club facility to accommodate all of the mourners that came to pay their respects at the event they held in her honor.
If you are the passenger in a single vehicle accident, you should speak with a Boston car accident lawyer as soon as possible. While there is always the possibility that the defendant in the case will be a close friend of yours, it may be necessary for you to get the financial compensation to which you are rightfully entitled.  It may be possible for you lawyer to settle the case without the need to go to court or to file a case against your friend in court.
In fact, the vast majority of cases are settled without the need for a case to be filed.  However, one thing you should make sure of when speaking with a car accident lawyer during your initial consultation is to consider whether that lawyer will actually take a case to trial if you are not offered a fair settlement. Some attorneys only settle cases and never go to court.  You want to make sure the attorney on your side is willing to fight as hard as necessary to get you the best chance at a full and appropriate recovery.
Once the car insurance adjusters know your attorney will actually take a case to court when necessary, they are more likely to make a reasonable settlement award.
If you are injured in an accident in Massachusetts, call Jeffrey Glassman Injury Lawyers for a free and confidential appointment — (617) 777-7777.
Additional Resources:Boys & Girls Club honors member killed in crash, June 7, 2016, WPRI, By Bill Tomison
More Blog Entries:
How is Your Teen Getting to the Prom? Massachusetts Liability Questions to Consider., April 11, 2016, Boston Car Accident Injury Lawyer Blog