A Boston resident recently died in a car accident involving a semi tractor-trailer in Shrewsbury, according to a the Worcester Telegram.  This fatal crash allegedly involved a passenger car crashing into one tractor-trailer and then another that was parked at a local truck stop on Route 20.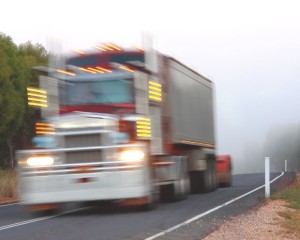 Authorities have said the accident occurred just before 1 a.m. when the driver was heading westbound on Route 20 and crashed into a semi-tractor trailer, towing a vehicle owned by the United Parcel Service (UPS).  After hitting the UPS trailer, decedent's 2007 Infiniti went into a spin.  The vehicle spun over and across the eastbound lanes and then into the parking lot of the adjacent truck stop, where it crashed into the parked trailer. When first responders arrived on the scene, they found the driver of the Infiniti in grave condition.  They did what they could to stabilize him on the scene before transporting him to University of Massachusetts Memorial Medical Center, a level-one trauma center located in nearby Worcester. Doctors reportedly did everything they could to prolong his life, but he was pronounced dead very shortly after he arrived.  It is important to note that the state police are still investigating the cause of this fatal car accident and they have not issued any citations as of this writing.  The driver of the UPS truck was not injured in the crash according to authorities.
One thing that you can discuss with your Boston car accident lawyer is what to do when the insurance company for the alleged at-fault driver contacts you.  It is very likely that they will call you soon after the accident, asking if you can use any money to help with the funeral expenses.  The reality of the situation is that the insurance company knows that there are few people in this world who would not need money to help with the funeral expenses, and they also know that in the shock of the imitate aftermath of such as horrific trauma is that you are likely to take the money without any serious thought.
However, not giving the matter any serious thought may have serious consequences.  The reason for this is because in order to get that money, you will be asked to sign a release of liability in order to receive the amount of money, which is often far less than your actual personal injury car accident claim would be worth.  Once you sign this form, it will be very difficult to file a car accident lawsuit, so it is best to not sign anything or give any recorded statements to any insurance companies before first speaking with an experienced car accident lawyer.
The insurance company does this all the time, because the are trying to take advantage of the mental stress under which you are likely suffering and your lack of familiarity with the legal system in terms of Massachusetts personal injury law.
If you are injured in an accident in Massachusetts, call Jeffrey Glassman Injury Lawyers for a free and confidential appointment — (617) 777-7777.
Additional Resources:
Boston man killed in Route 20 crash with tractor-trailer in Shrewsbury, November 21, 2016, Worcester Telegram
More Blog Entries:
Boy Survives Internal Decapitation in Car Accident, June 21, 2016, Boston Drunk Driving Accident Lawyer Blog