According to a recent news article from News 7 Boston, one pedestrian was killed in a car accident in Waltham, while another pedestrian was seriously injured.  Both men were in the crosswalk when the car hit them just before 7 a.m.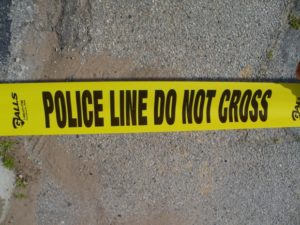 Authorities have said when they first arrived at the scene, they found a heavily damaged vehicle that was involved in the collision. The two adult male pedestrians were lying face down on the road.  One was in the crosswalk still. The other had been thrown clear of the crosswalk and was lying near bus stop.  Decedent, 65, and the surviving pedestrian had both just gotten off a city bus when they were struck.  The man in the crosswalk was pronounced dead at the scene.The other pedestrian is expected to survive, as his injuries were not believed to be life threatening,. The 70-year-old was taken by ambulance to a local level-one trauma center after first responders were able to stabilize him on the scene and make sure it was safe to transport him by vehicle.
Police investigators determined that both victims worked in the area, but they are still ironing out the details. While this investigation is being conducted by the Waltham Police Department, the Massachusetts State Police (MSP) accident reconstruction and investigation unit will be offering assistance and conducting their own separate inquiry.  As our Boston motor vehicle accident lawyers can explain, the MSP investigation and reconstruction unit will become involved in the investigation of any fatal car accidents that occur in the Commonwealth, regardless of whether or not that accident occurred on state roads that are normally under the jurisdiction of MSP.
The driver of the SUV involved in this fatal Waltham car accident remained on the scene and was cooperative with police.  To this end, authorities have said that when speaking with the driver of the SUV, he appeared to be sober, and, therefore, they do not believe alcohol was a cause in this accident.  He is 60-years-old, and, as of this point, no charges have been filed against him.
Accidents involving pedestrians who are hit when in a crosswalk seem like they should be pretty clear-cut in terms of establishing liability, but that is not always the case.  While it is true that a pedestrian in a crosswalk generally has the right of way, the pedestrian may also be negligent if they ran into the crosswalk, as that would not give a driver acting reasonably enough time to stop and avoid the collision.  This is, of course, assuming that the crosswalk did not also have a traffic light, as that would clearly affect the outcome.
If you are injured in an accident in Massachusetts, call Jeffrey Glassman Injury Lawyers for a free and confidential appointment — (617) 777-7777.
1 pedestrian dead, 1 injured in Waltham crash, October 18, 2016, By John Cucco, 7 News Boston
More Blog Entries:
Report: Fall River Teen Killed in Car Crash on Way to Prom, June 26, 2016, Boston Car Accident Injury Lawyer Blog