According to a recent news article from the Boston Globe, an 18-year-old woman was killed in a car accident in the Roslindale neighborhood of Boston.  While the police have not yet released the name of the victim, it is believed she was senior at the Boston Community Leadership Academy in Hyde Park, as the school has had grief counselors in place following the fatal crash.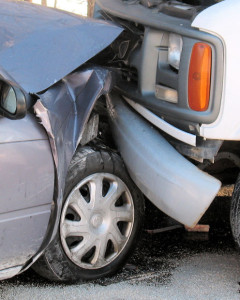 Authorities say that when first responders arrived at the scene of the fatal Boston car accident, they found that one woman had died as a result of her injuries, and five other victims suffered varying degrees of personal injury.  Two of the victims were taken to Brigham and Women's Hospital, and a third was taken to Boston Children's Hospital.
Boston Police and the Massachusetts State Police (MSP) have not yet stated what the cause of the accident was, and it should be noted that there have been no charges filed as a result of the deadly Boston car accident.
If you are the victim of a serious Boston auto accident, or have a loved one was killed or seriously injured in one, do not be surprised if you are contacted by the alleged at-fault driver's insurance company almost immediately.  The insurance company will act like they are very sorry for your loss and want to provide you with money to help in the immediate aftermath of your family tragedy.  While this seems like a good thing, it is often a trap to get you to not sue them. The insurer is ultimately looking to pay out much less in damages than your claim is actually worth.
For this reason, you should speak with an experienced Boston car accident lawyer as soon as possible. You should never agree to receive any money from the insurance company or make any recorded or non-recorded statements before first speaking with that attorney.  As for recorded statements, the insurance company will often ask you to give a statement over the telephone as to what happened during the accident while you are still in shock from what occurred.  They do this because they know it is likely that you will be upset and may make mistakes in your version of what happened, because you are so shaken up over the serious collision.  They will then have admissions on record that they can use against you should the case actually go to trial.
They will also offer you a small amount of money, which you can get immediately, but they will require you to sign a general release of liability in exchange for getting the money.  This means that if you accept the money and sign this form, you can never get any more money related to your total damages in this accident.  Sometimes a person is facing tens of thousands of dollars in medical bills, and the insurance company will offer something as a low as a few hundred dollars.  If you accept this money and sign the form, you will not likely be able to recover, even if your actual medical bills end up around $100,000 or more.
If you are injured in an accident in Massachusetts, call Jeffrey Glassman Injury Lawyers for a free and confidential appointment — (617) 777-7777.
Additional Resources:
Two-car crash leaves one dead in Roslindale, October 15, 2016, By John Hillirad, Boston Globe
More Blog Entries:
Car Accident Lawsuit Victim Awarded $800k in Judgment Against City for Worker Negligence, June 29, 2016, Boston Car Accident Lawyer Blog