According to recent news feature from My Fox Boston, three people were badly injured in a car accident. Authorities say the accident occurred in Lowell during afternoon rush hour.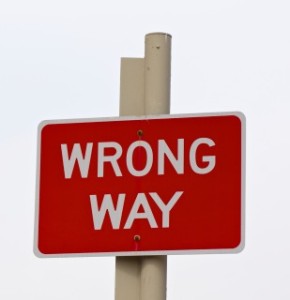 Witnesses say an SUV was traveling west on Pawtucket Boulevard, and they believe it was speeding when it lost control and hit the curb. After the SUV hit the curb, it was deflected back into the lane of opposing traffic, and hit by another car being driven by a 24-year-old woman. The driver of the SUV was a 24-year-old man, and there was one passenger is his vehicle, according to police.   When first responders arrived at the scene, they saw tremendous wreckage. The SUV was hit so hard by the oncoming car that it ended up in the front yard of a house alongside the roadway. This particular section of road is well known for traffic accidents, and the owner of that house reported his home has been hit on numerous occasions. It has been hit four times by crashed cars in the past four years as well as numerous other occasions. He said there was another car on his lawn last month.
One witness said there was a tremendously loud crash, and the female driver was lying on the ground twisted in what he described as a pretzel. First responders provided immediate medical attention to all three victims. Medevac helicopters airlifted the two men in the SUV to Boston-area level-one trauma centers, and the female victim was rushed to an emergency room in Lowell. All three are listed in serious condition.
The owner of the home that has been hit by multiple cars was thankful his disabled sister was not outside, because she could have been injured or killed. He also said he has asked officials to lower the speed limit on the road for years, but nothing has been done.   It is important to note, the driver of the SUV has not been charged with a crime and has not been found negligent in connection with this serious Massachusetts car accident as of this time.
As our Boston car accident lawyers understand, an accident like this is likely to cause more damage than the limits of driver's automobile liability insurance policy.   For example, if someone has $50,000 worth of coverage, and car accident victims ended with hundreds of thousands in surgical bills and hospital bills, there will not be enough insurance to cover the full extent of the damage. While it is possible defendant might have enough personal assets to cover damages, that is not likely the case. The reason for this is because, if someone has hundreds of thousands of dollars in real property equity and personal property, they tend to purchase more insurance than the legally required minimum, because they do not want to lose their homes and personal property in the event they cause a serious accident.
However, this does not mean victims are out of luck. If the victim has their own vehicle, even if it was sitting at home at the time of the accident, Massachusetts law requires insurance companies to provide underinsured motorist (UIM) coverage to compensate victims in the event they are hit by a driver with less insurance than is needed to pay for all damages.
If you are injured in an accident in Massachusetts, call Jeffrey Glassman Injury Lawyers for a free and confidential appointment: (617) 777-7777.
Additional Resources:
3 injured after serious crash in Lowell, September 22, 2015, My Fox Boston, by News Desk
More Blog Entries:
Why Do Boston Drivers Hit and Run?, July 3, 2014, Boston Car Accident Lawyer Blog